Two people walking across Golden Gate Bridge hit by blow darts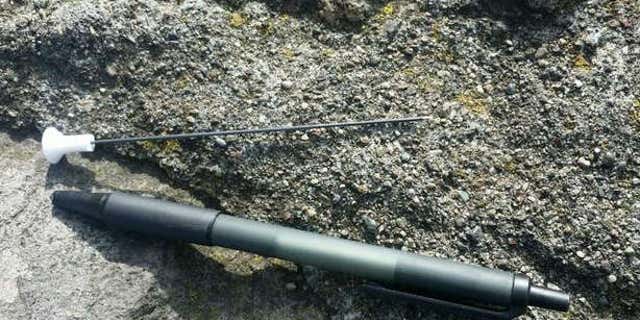 Two pedestrians walking across the Golden Gate Bridge in San Francisco were struck by blow darts, authorities said Saturday as they searched for possible suspects.
The California Highway Patrol said an officer patrolling the bridge on a bicycle was flagged down Friday by a man who had been hit in the leg. The 5-inch long dart had sunk about two inches into the man's skin, according to the San Francisco Chronicle.
Officials said that as emergency personnel were speaking with the man, a woman approached them and said she had been hit by an identical blow dart in the knee. Both were evaluated by paramedics and released at the scene.
"I've never heard of something like this, CHP spokesman Andrew Barclay told the Los Angeles Times. "It seems very random, and it doesn't appear that either of the victims was targeted for any reason specifically. Neither of them had any arguments."
Meantime, in southern California, police said they were looking out for a suspect or a group of suspects who wounded at least four birds with blow darts on a popular beach in the past few weeks.
Witnesses spotted three Heermann's gulls and a mallard duck with darts through their necks in Newport Beach, Fox 11 reports. The birds survived but obviously have trouble flying, the station adds.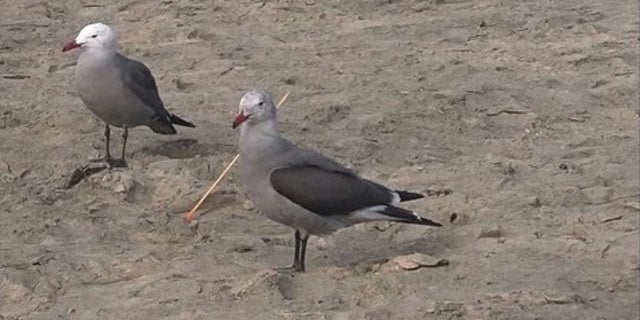 Animal Control officers have not been able to catch the birds to help them, according to KCAL.
In San Francisco, the CHP took both darts as evidence and will have them tested for harmful chemicals, according to the paper. Officers are looking for surveillance video of the attacks.
Anyone with information regarding the incident is urged to call the California High Patrol's Marin Area Office at 415-924-1100.
The Associated Press contributed to this report.