Trick or defeat: Connecticut school district reverses decision to cancel Halloween
NEWYou can now listen to Fox News articles!
Children in one Connecticut town almost found themselves all dressed up for Halloween with no place to go, after the district banned parades for fear they would exclude kids who didn't want to take part in the celebration.
However, officials from Milford Public Schools decided on Monday to reinstate parades and other Halloween activities at elementary schools in the district after parents protested the original decision.
"The principals and I are about educating our children," read a letter from School Superintendent Elizabeth Feser sent to parents Monday afternoon."With this in mind, knowing that the issue of Halloween is detracting from what we are truly about, and our time with our children around teaching and learning is most important, we have decided to reverse our decision."
The original decision by Milford school officials to ban all Halloween parades at the elementary schools across the district had parents moaning, according to the Connecticut Post.
"I think it's crazy," Victoria Johannsen, the mother of a third-grader, told the newspaper. "I don't understand why other avenues weren't pursued."
"I think it's crazy."
In addition to the parades originally being canceled, students were forbidden from wearing costumes. The district also warned faculty that all activities be "fall-themed, not Halloween, and food is not an option."
Johannsen learned of the move from a letter sent to parents that said the decision "arose out of numerous incidents of children being excluded from activities due to religion, cultural beliefs, etc."
Johannsen, along with 200 other people,signed a petition at Change.org requesting that the schools restore the parade.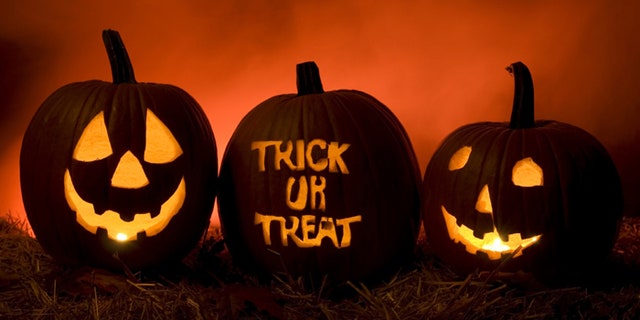 "I don't think we're excluding anybody," Johannsen said. "I think they're excluding themselves."
Jim Richetelli, chief operations officer for the Milford Public Schools, told the newspaper that he had "no direct knowledge" of the decisions about Halloween, but respecting the diversity of Milford's student body is always a key concern.
"Milford Public Schools do have many children from diverse beliefs, cultures and religions," Richetelli said. "The goal is for all children to feel comfortable and definitely not alienated when they come to school."
Milford resident Rebecca Lilley, who started the petition, had originally called the cancellation of the parade in honor of the Oct. 31 holiday beloved by kids nothing less than an assault on tradition.
"These are our American customs and traditions and we should not have to give them up because others find them offensive!" she wrote on the petition page. "I'm so tired (of) my kids missing out on some of the things we all got to do as children and are some of the greatest childhood memories I have due to others saying they find it offensive."