Tough winter hits retail, manufacturing, high tech and other sectors of New England economy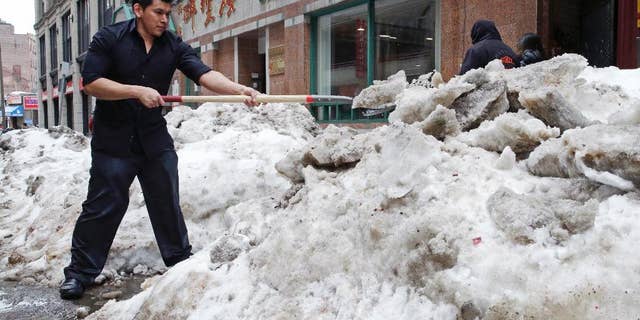 BOSTON – Every work day lost during New England's historic winter has meant millions of dollars out of the regional economy.
Analysts say Massachusetts alone suffered roughly $1 billion in lost wages and profits.
Retailers and restaurants were among the hardest hit, but hotels, transportation companies and other travel and tourism businesses struggled too. Manufacturers report they're just starting to catch up on back orders.
Economists expect the ripple effects of New England's storms will be felt nationally, but it's not clear to what degree. It certainly won't be as bad as last year's "polar vortex" that swept the nation.
The bright side: Many industries will eventually recoup most lost productivity. Health care, financial and information technology workers have muddled through by telecommuting or working longer hours. But even that has limits.