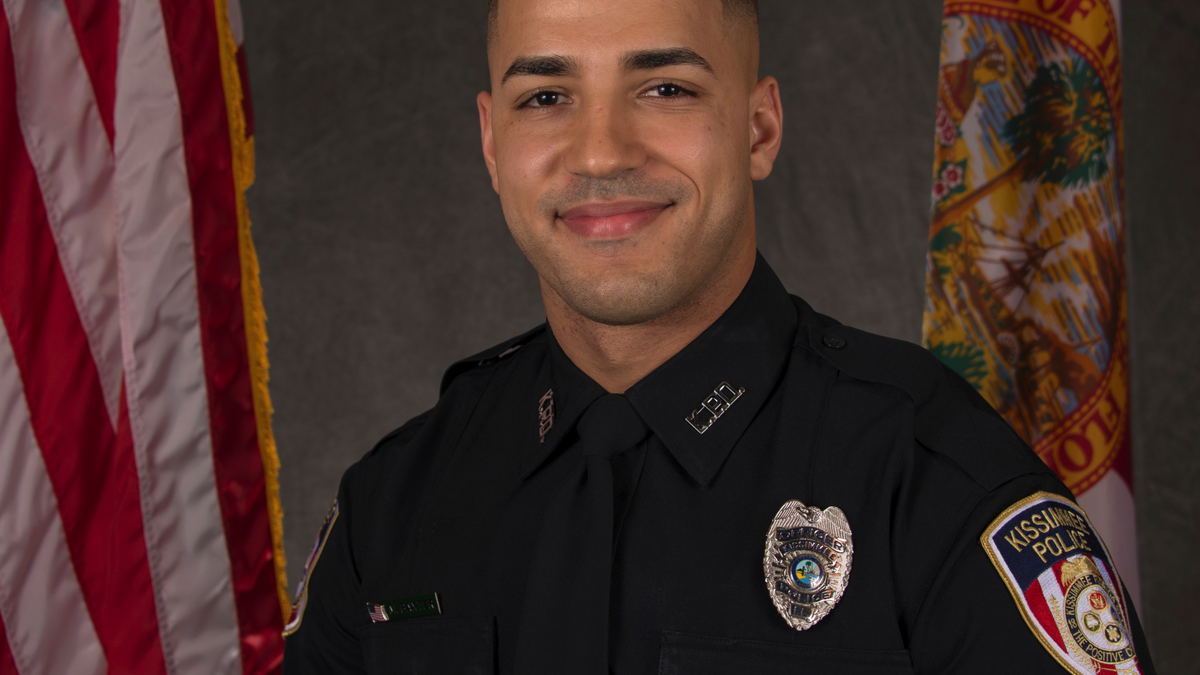 KISSIMMEE, Fla. – The Latest on police officers fatally shot in Florida (all times local):
11:30 a.m.
A suspect in the fatal shooting of two police officers in Florida will be staying in jail.
A judge on Sunday denied bond for 45-year-old Everett Miller, saying there was probable cause for his first-degree murder charge.
Miller also is facing charges of resisting arrest and carrying a concealed weapon. Other charges likely will be filed.
Miller wore handcuffs and shackles during the first appearance hearing that lasted a minute and a half. When it was over, he said, "Thank you, your honor."
Authorities say he fatally shot Sgt. Sam Howard and Officer Matthew Baxter of the Kissimmee Police Department during a scuffle Friday night.
Kissimmee is located south of the theme park hub of Orlando.
___
10:25 a.m.
Authorities in Florida say they are looking for a person of interest as they proceed in their investigation into the fatal shootings of two police officers.
The Kissimmee Police Department said Sunday in a news release that detectives are hoping to question Maribel Gonzales King.
Detectives emphasize that she is not a suspect, but they say she was known to frequent the neighborhood where the police officers were shot Friday night.
They are seeking the public's help in locating her.
Sgt. Sam Howard died Saturday, and Officer Matthew Baxter died Friday night following the shooting in a neighborhood in Kissimmee, a city located south of Orlando, Florida.
Everett Miller was arrested and faces a charge of first-degree murder.
___
2:10 a.m.
Officials say two officers in Florida who were slain while on patrol didn't have a chance to return fire.
During a patrol late Friday of a neighborhood with a history of drug activity Officer Matthew Baxter was "checking out" three people, including 45-year-old Everett Miller, when the officer got into a scuffle with him.
Kissimmee Police Chief Jeff O'Dell says Sam Howard, Baxter's sergeant, responded as backup.
The officers didn't have an opportunity to return fire. They weren't wearing body cameras.
O'Dell says sheriff's deputies with a neighboring law enforcement agency later tracked Miller down to a bar and approached him. Miller started reaching toward his waistband when the deputies tackled and subdued him.
Separately, two other officers were injured late Friday in Jacksonville, Florida, after police responded to reports of an attempted suicide.