The Latest: Milwaukee police union head reacts to charges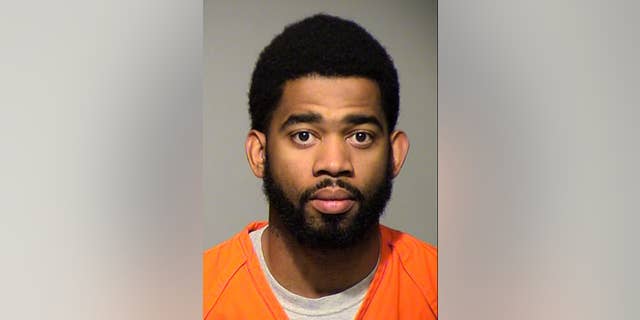 MILWAUKEE – The Latest on sexual assault charges filed against a Milwaukee police officer who fatally shot a black man in August (all times local):
2:50 p.m.
The head of Milwaukee's police union says it's imperative that the facts dictate the outcome in the case of an officer charged with sexually assaulting a man.
Officer Dominique Heaggan-Brown is accused of assaulting the man two days after the officer fatally shot a black man in August, sparking several nights of unrest.
Mike Crivello, president of the Milwaukee Police Association, issued a statement Thursday saying his union is proud to represent 1,600 "truly professional officers."
He says that in any large organization there may be times that one, or a few people discredit the rest. But he says this case is "by no means reflective of the overwhelming majority of good officers."
Crivello says the MPA condemns all criminal behavior by any member of society, part of his organization or not.
___
12:35 p.m.
A Milwaukee police officer who sparked several nights of protest after fatally shooting a black man in August has been charged with five counts of sexual misconduct in a separate case stemming from an alleged attack two days after the shooting.
The criminal complaint alleges Dominique Heaggan-Brown took the victim to a bar late on the night of Aug. 14 where they drank and watched TV as coverage of the protests aired. The victim told police he had trouble remembering everything that happened after they left the bar but that he felt drugged. He said he woke up to find Heaggan-Brown assaulting him.
The complaint also alleges that Heaggan-Brown offered two other people money for sex in recent months, and that he assaulted another unconscious person in July, and photographed that victim naked without consent.
___
10 a.m.
A Milwaukee police officer who fatally shot a black man in August, sparking several nights of unrest on the city's north side, has been arrested on a sexual assault charge in an unrelated case.
Police released a statement Thursday saying Officer Dominique Heaggan-Brown was arrested Wednesday after the Milwaukee County prosecutor filed a criminal complaint. Police say the unidentified victim told police on Aug. 15 that Heaggan-Brown had sexually assaulted him while off duty.
Police say they've launched an internal investigation. Heaggan-Brown is suspended and in custody.
The head of the Milwaukee police union didn't immediately respond to a phone message seeking comment from The Associated Press.
Heaggan-Brown fatally shot 23-year-old Sylville Smith on Aug. 13 after a chase. Police say Smith was holding a gun when he was shot.