The Latest: Last Ohio bank shooting survivor leaves hospital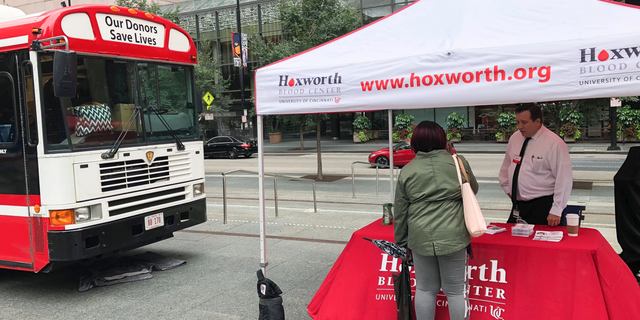 CINCINNATI – The Latest on the Sept. 6 shootings in a Cincinnati bank building (all times local):
10:01 p.m.
The woman who was shot a dozen times when a gunman opened fire Thursday in Cincinnati has been released from the hospital.
UC Health spokeswoman Kelly Martin says the woman was discharged Tuesday evening.
Waller Austin said in a statement Monday that his wife "still has a long road ahead in her recovery both physically and mentally." Whitney Austin, a 37-year-old Fifth Third Bancorp vice president, is one of only two who survived their injuries.
Omar Enrique Santa Perez, 29, began shooting inside bank headquarters building Thursday morning. Police say he had some 250 rounds of ammunition for his legally purchased 9 mm handgun. He killed a bank employee and two contractors before police shot him dead.
Police say they're investigating the shooter's motives. Florida court records show he had a history of mental problems.
___
This story has been corrected to Monday, not last week.
___
2:34 p.m.
The county coroner describes the gunman in fatal shootings in downtown Cincinnati as determined to kill "as many people as he could."
Dr. Lakshmi Sammarco (LAK'-schmee sam-MAHR'-koh) reported Tuesday on autopsy findings from the Fifth Third Bank building shootings Thursday. She says the gunman who used a 9 mm handgun fired both standard bullets and hollow-point bullets, which often inflict more damage to bodies.
A Fifth Third Bancorp employee and two contractors were killed before police killed the 29-year-old gunman. The coroner says the shooter died from a shotgun blast to his head. Police are still investigating why he attacked in the building that headquarters Fifth Third.
She says on Sept. 11, it's appropriate to highlight the fast, heroic work of first responders.
One person remains hospitalized.