Texas mother arrested after allegedly locking herself and son, 10, in hot car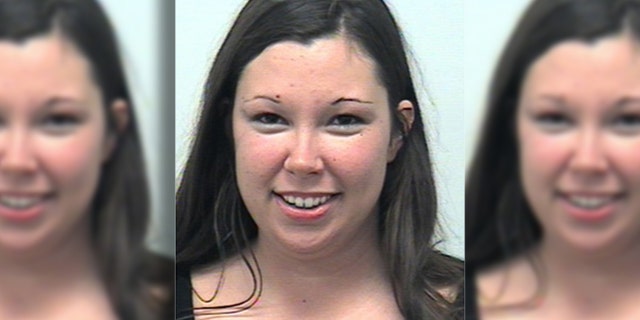 A Texas mother was arrested after she allegedly locked herself and her 10-year-old son in a car when outside temperatures reached over 100 degrees.
Officials with the Lakeway Police Department on Saturday received a call from a young boy who said he was locked inside a truck that was turned off. The boy's mother, later identified as 34-year-old Adriane Grace Moss, was allegedly passed out in the front seat, WLTX19 reported.
REGISTERED SEX OFFENDER ACCUSED OF MOLESTING 6-YEAR-OLD AT CALIFORNIA PUBLIC LIBRARY
When authorities arrived at the scene, they found Moss, who they said appeared to be intoxicated, getting out of the driver's seat. Both the boy and Moss had "sweaty and matted hair," according to an affidavit reviewed by KXAN.
The boy, who has not yet been identified, told police he woke up in the parked car, where he sat for roughly an hour with the windows rolled up. It is not currently clear why the boy was unable to unlock the car himself.
FLORIDA WOMAN REALIZES SHE LEFT CHILD IN HOT CAR IN DRAMATIC POLICE VIDEO
Police, who added that the 34-year-old smelled of alcohol, said the woman allegedly told the boy to "get out of [her] life" at one point while authorities attempted to question her, according to KXAN.
The car's internal temperatures reached more than 120 degrees, police said.
Moss was arrested and sent to Travis County Jail, though she later bailed out on a $15,000 bond, according to WLTX19. She could reportedly face child endangerment charges.