Texas man accused of sending over 500 hoax white powder letters arrested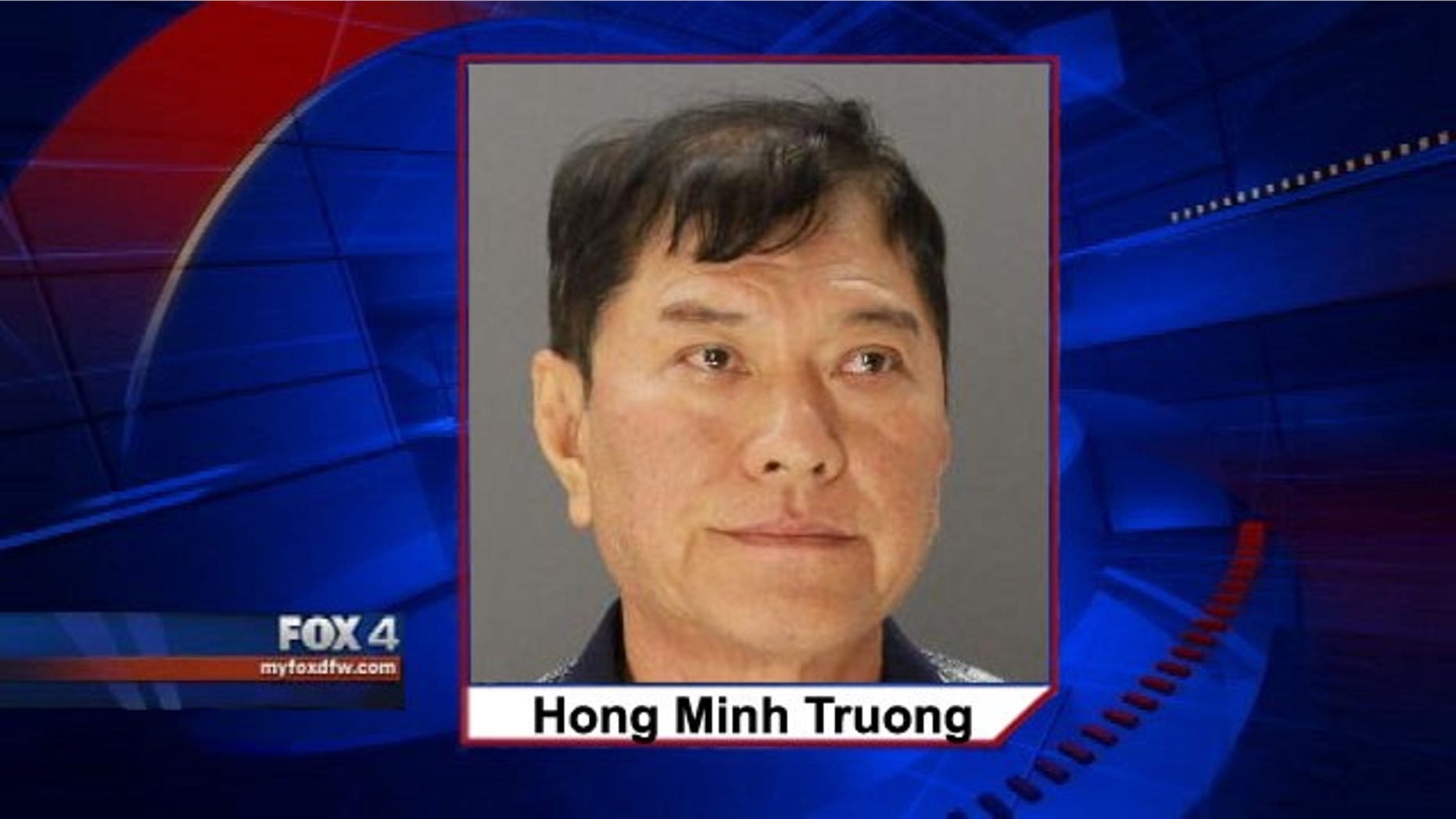 Federal authorities said Monday that a North Texas man had been arrested and charged with sending over 500 letters containing a white powder to schools, government offices, day care centers, and other locations across the U.S. and around the world.
Hong Minh Truong, 66, of Rowlett, Tex., made an initial appearance in federal court in Dallas, where he was charged with false information and hoaxes. A judge ordered that Truong be remanded until a detention hearing scheduled for August 4.
A federal complaint seen by KDFW-TV alleges that Truong began sending the letters in December of 2008. The document claims that Truong would send between 10 and 40 letters at a time. The letters contained terroristic threats and in the case of all but two batches, a white powder that resembled anthrax.
One letter promised that its sender would "Hijack airplane from [Dallas's] Love Field airport ... to hit NASA center or Empire [State] Building." In another, the sender said he would "Chop, slice, dice and mash body of leeches and put them in food store, let people eat."
"While it was determined that the mailings did not contain toxins or poisons, each incident required a field screening of the letter's contents, which cost taxpayer dollars and diverted first responder resources," Diego Rodriguez, special agent in charge of the FBI's Dallas office, said in a statement.
The hoax letters were mailed to cities across the U.S. and to U.S. Embassies abroad. Most recently, some letters were mailed to hotels in the vicinity of this year's Super Bowl in New Jersey.
Investigators focused on Truong after an IP address associated with him was identified after 28 public schools in Boston received letters in June 2013, according to the complaint. KDFW reported that law enforcement officials had tracked Truong to a post office in the town of Garland, where letters he sent had the same envelope, position of the stamp, and font used in the hoax letters.
If convicted, Truong faces up to five years in prison and a $250,000 fine.
The Associated Press contributed to this report.