Texas A&M is first US university requiring staff to take military competency training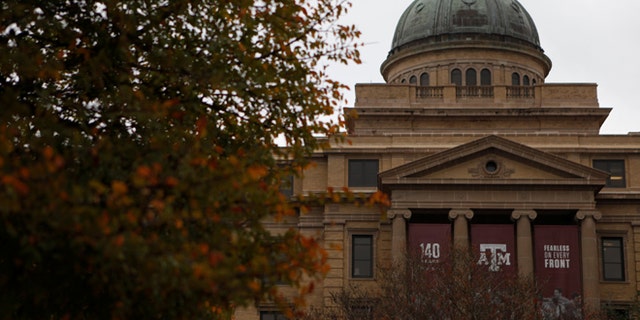 NEWYou can now listen to Fox News articles!
San Antonio, Texas, often called "Military City, USA," is a prime landing zone for military families and veterans parachuting into civilian life and transitioning to higher education.
Not only is San Antonio the home of Joint Base San Antonio (a conglomerate of three different military installations, and the largest of the DoD's joint bases), but it also boasts numerous military support organizations, veteran resources, and a strong sense of military community. That's probably a significant factor behind the veteran population in San Antonio sitting at more than 100,000, according to 2016 census records.
PHOTOS SHOW NAVY HUSBAND REUNITED WITH EXPECTING WIFE IN TEXAS
When it comes to offering support to our student veterans, San Antonio has always gone above and beyond the call of duty, leading many other schools in honoring students with military experience, facilitating continuing education, and helping student veterans feel at home on a college campus.
With protests, boycotts of speeches, and student social media campaigns against the administration, police, military, and just about any cause "du jour" commonplace on college and university campuses, just how do we narrow the growing military-civilian divide in our institutions of higher learning?
Texas A&M University – San Antonio, with about 20 percent of its student population (of just over 5,500) associated with the military, just recently took a bold and extraordinary step that shows both respect and appreciation for our student veterans. It became the first in the nation to require all faculty and staff to take military competency training. As part of its mission to embrace student veterans, this training helps faculty and staff to understand and appreciate the experiences, strengths, and skills of student veterans, as well as help them transition to academic life.
"Student veterans have learned to work hard for a common purpose. They have a great number of skill sets; our job is to help them leverage those skill sets and rediscover or create a new mission," says K.C. Kalmbach, a psychology professor who led the creation of the training.
Katherine (Kat) Harris is an OpsLens contributor, a veteran spouse, expat, and former military contractor with over 20 years of expertise in military/family transition, career counseling, higher education, organizational strategic planning, and international relations.
Click for more from OpsLens.com