Tennessee plane crash: 4 family members identified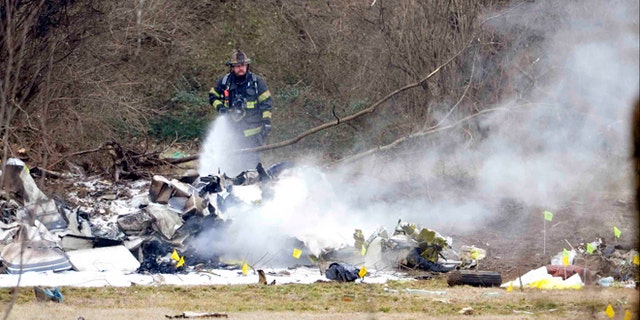 NEWYou can now listen to Fox News articles!
A Kansas business owner, his wife, daughter and granddaughter have been identified as the victims of plane crash in Tennessee.
Lori Gibson, a spokeswoman for the family, identified the victims Tuesday as Glenn Mull; his wife, Elaine; their daughter, Amy Harter; and granddaughter Samantha Harter. Gibson says Mull owned Mull Farms and Feeding in Pawnee Rock, about 15 miles southwest of Great Bend.
They were traveling to the National Cattlemen's Beef Association Trade Show in Nashville when their Gulfstream 690C crashed Monday while trying to land in Nashville. They had taken off from the Great Bend Municipal Airport.
Gibson says the family "is in the process of coming to terms with the shock of this loss" while also trying to address the needs of Mull's employees and the community.