Teen Who Killed Brother Sentenced to Life in Prison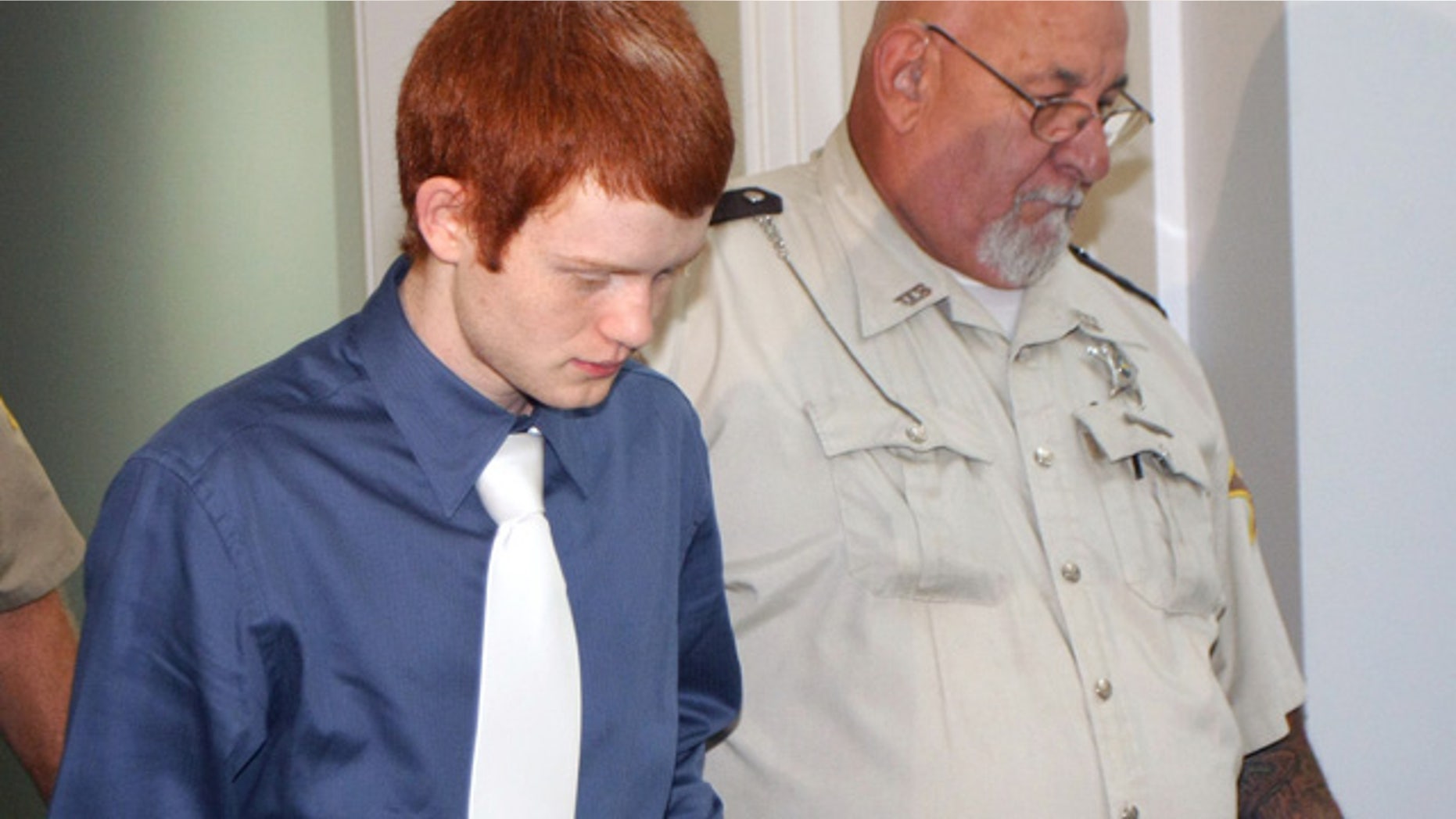 RISING SUN, Ind. – An Indiana teenager who admitted he strangled his 10-year-old brother and told police he identified with a TV serial killer has been sentenced to life in prison without parole.
Eighteen-year-old Andrew Conley showed no emotion as a judge sentenced him Friday for the Nov. 28 murder of his brother, Conner.
Conley cannot face the death penalty because he was 17 when he killed his brother.
In chilling video played during a five-day sentencing hearing last month, Conley calmly described how he killed Conner while wrestling with the boy at their home in southern Indiana.
The teenager told police he caught his brother in a choke hold as the child who witnesses said had idolized him fought and pleaded for him to stop. Instead, Conley said he choked Conner until he passed out, then dragged the boy into the kitchen, put on gloves and continued strangling him for at least 20 minutes.
He then loaded his brother's body into the trunk of his car and drove to visit his girlfriend before dumping his body under some leaves along a park trail.
Conley told psychologists he had been unable to stop and felt as if he were watching the murder from outside himself. According to testimony by police and others, Conley said he had fantasized about killing people since he was in eighth grade and said he wanted to be like the fictional television serial killer Dexter from the Showtime series with the same name. Conley also claimed that he heard voices.
Three experts who examined Conley said he was severely mentally ill, while a fourth who didn't interview him said he believed Conley showed signs of being a psychopath. None of them believed he hadn't known what he was doing was wrong.
Defense attorneys argued for leniency, saying Conley was mentally ill and had cooperated with investigators.
But Dearborn-Ohio County Prosecutor Aaron Negangard, quoting Conley's own words to police, argued the teen was a "monster" who should "rot in jail for the rest of his life."
He said Conner Conley's age when he died made the longer sentence appropriate and argued that even a 65-year sentence was too short, since Conley could be released in about 30 years with credit for time served and education while in prison.
Conley expressed remorse for his brother's death during testimony at his sentencing hearing.
"I am very sorry for murdering my little brother and I will never forget how much he meant to me and so many other people," he said. "I still have no idea why this happened, but I really wish I did."