Suspected gunman found dead in FedEx building 'looked like he was headed to war'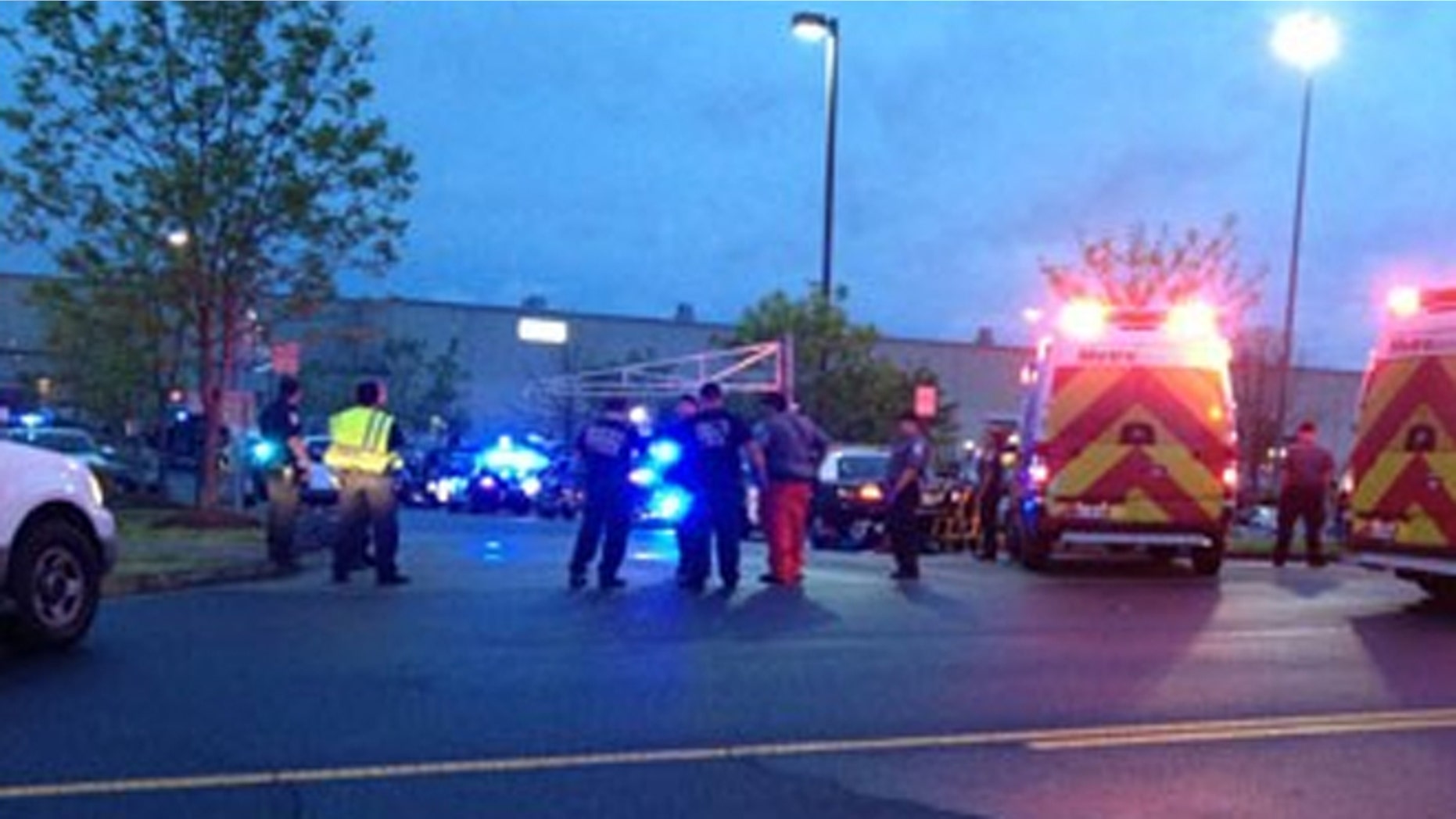 Georgia officials said the suspected gunman who opened fire Tuesday morning at a FedEx facility injuring six was found dead by an apparent self-inflicted gunshot wound and had bullets strapped to his chest like Rambo, MyFoxAtlanta.com reported.
The gunman was described as a package handler to the facility and he carried an assault rifle, knife and bullets strapped across his chest, according to a witness.
The Atlanta Journal-Constitution reported that six people were taken to WellStar Kennestone Hospital.  There are three people in critical condition, including two with life-threatening wounds, a doctor at the hospital said.
Liza Aiken, an employee at the facility, described the scene to The Atlanta Journal-Constitution.
"I looked to my left. I saw him standing there and the knife was on the ground. He dropped his knife. He had an assault rifle. He had bullets strapped to his chest like Rambo. I mean he looked like he was heading into war. As soon as I saw him, I ran the other way. I ran and made sure that people upstairs were gone. He was in all black. I think he had a camo vest. He had an assault rifle and bullets strapped to his chest."
David Titus, a FedEx truck driver, said he was just coming to work when he saw someone walk up and shoot a security guard in the abdomen outside the building. He said he could hear more gunshots after the gunman went inside.
"It was chaos," Titus said. "Everyone was running ducking and hiding, trying to get out of there."
A bomb team from the FBI was on the scene assisting in the investigation.
Cobb County police spokesman Michael Bowman said Tuesday the suspect is dead but police are still sweeping the package-sorting facility north of Atlanta to make sure there are no other threats.
Michael Hogland, a driver at the FedEx facility, told the paper, "(My boss) called me about 6 o'clock this morning saying there was a guy inside, shot the security guard. He had a gun pointed at him and said, 'Don't worry about getting here on time.'"
There are reports of local businesses on lockdown and employees are meeting at a nearby skating rink.
Police kept roads leading to the FedEx station blocked after the shooting. Dozens of workers were taken by car and bus to the parking lot of a skating rink about a half-mile away to call relatives for rides. Some family members got out of their cars and hugged the workers. Several employees said they had been told not to speak with reporters.
FedEx released a statement saying it is aware of the situation and its primary concern is the safety of its workers.
"Our thoughts and prayers are with those affected, and with their families and friends," the statement said.  "We are grateful for the assistance of law enforcement.  The situation is now stabilized and we are focused on the needs of our team members and cooperating with the law enforcement investigation of this tragedy."
FedEx said the facility about 25 miles north of Atlanta is a hub where packages are sorted and loaded onto vehicles for delivery. It's located next to the general aviation airport for suburban Cobb County.
Fox News' Edmund DeMarche  and The Associated Press contributed to this report.