Suspect in kidnapping of woman, 10-year-old girl, dead after two-state police chase: authorities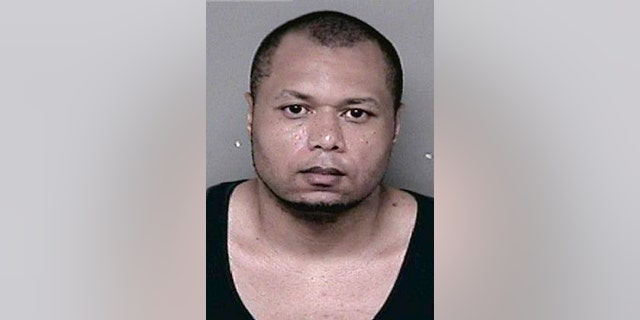 A suspect believed to be behind the kidnapping of a woman and a 10-year-old girl was shot and killed following a multistate police pursuit, authorities said Wednesday.
The episode originated in Jefferson City, Missouri, on Tuesday and ended hours later in Greenville, Illinois, according to The Associated Press.
Illinois State Police took over the pursuit of suspect Leslie Austin, 39 -- driver of an SUV – from Missouri authorities after the vehicle crossed state lines around 9:34 p.m., the state police said in a news release on Facebook.
Roughly an hour later, deputies "deployed stop sticks" on the highway, authorities said.
BAT-WIELDING MAN'S ATTACK ON NEW YORK WOMAN IN FRONT YARD CAPTURED ON VIDEO, POLICE SAY
"Because the vehicle had slowed considerably after striking the stop sticks, this gave the alleged kidnapping victims, Danielle L. Smith and the 10-year-old female juvenile, an opportunity to escape the vehicle on Illinois Route 140 shortly thereafter," police said.
Smith, 33, was identified as the suspect's girlfriend, while the 10-year-old was their daughter, according to The Associated Press.
The woman was taken away for medical care after she was found to have sustained multiple gunshot wounds, police said, adding that she was in critical condition. The girl was uninjured.
Austin allegedly shot and killed Gregory Price, 67, whose vehicle the suspect allegedly attempted to carjack, police said. Shortly after, Austin allegedly tried to carjack another vehicle but failed.
CLICK HERE TO GET THE FOX NEWS APP
After fleeing the area, the suspect got out of his SUV "and continued to fire shots," authorities said.
"An Illinois State Police trooper returned fire. Austin was ultimately found to be deceased," state police continued. "At this time, it is unknown if the suspect died from the trooper's return fire or a self-inflicted gunshot wound."
The Associated Press contributed to this report.