St. Louis protests turn violent after white cop's acquittal leaves city on edge
Protests in St. Louis turned violent as darkness set in Friday, with at least four cops assaulted and numerous demonstrators maced following the acquittal of a white officer in the shooting death of an African-American drug suspect.
The St. Louis Police Department tweeted Friday evening that the protests were "no longer considered peaceful," as protesters threw bottles at officers, smashed police vehicle windshields, largely ignored officers' requests to clear a roadway – ultimately leaving at least four cops with minor injuries.
Hundreds of demonstrators took to the streets in St. Louis Friday after a judge found former St. Louis police officer Jason Stockley not guilty during a bench trial Friday, absent a jury at the request of Stockley.
Stockley was charged with first-degree murder after he shot Anthony Lamar Smith five times in 2011 following a high-speed chase. Stockley said he saw Smith holding a gun, and felt as though he was in danger.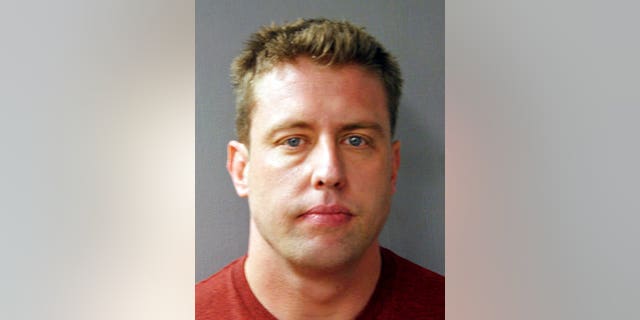 A gun found in Smith's car only had Stockley's DNA on it, prompting the prosecution to allege it was planted.
During the trial, Assistant Circuit Attorney Robert Steele said that police dashcam video showed Stockley saying he was "going to kill this (expletive), don't you know it," before shooting Smith five times.
Stockley could have been sentenced to up to life in prison without parole. He left the St. Louis police force in 2013.
The protests sparked concerned for the city of St. Louis, after, in 2014, violent riots broke out in nearby Ferguson once Michael Brown, an unarmed black teenager, was fatally shot by a white cop. That officer was never charged and eventually resigned.
St. Louis police said on Twitter that 13 people have been arrested following Stockley's acquittal, including one Friday morning.
"For the most part, the demonstrations have been peaceful," the department tweeted. "There have been some tense moments where agitators became destructive."
Kingshighway northbound and southbound have closures, according to the department, due to protesters in the area.
"While we know emotions are running high, our number one priority is protecting and serving our citizens. We ask that citizens who choose to demonstrate, do so peacefully," the police said in a statement.
St. Louis activists warned of civil disobedience if Stockley were to be acquitted before the verdict was announced.
Fears of unrest prompted the National Guard to be on standby, while several downtown businesses to send employees home early, including Wells Fargo Advisors and Nestle Purina PetCare. U.S. Bank closed six branches. Some schools closed early and postponed events.
The Associated Press contributed to this report.