Southern California mayor fatally shot by wife during domestic dispute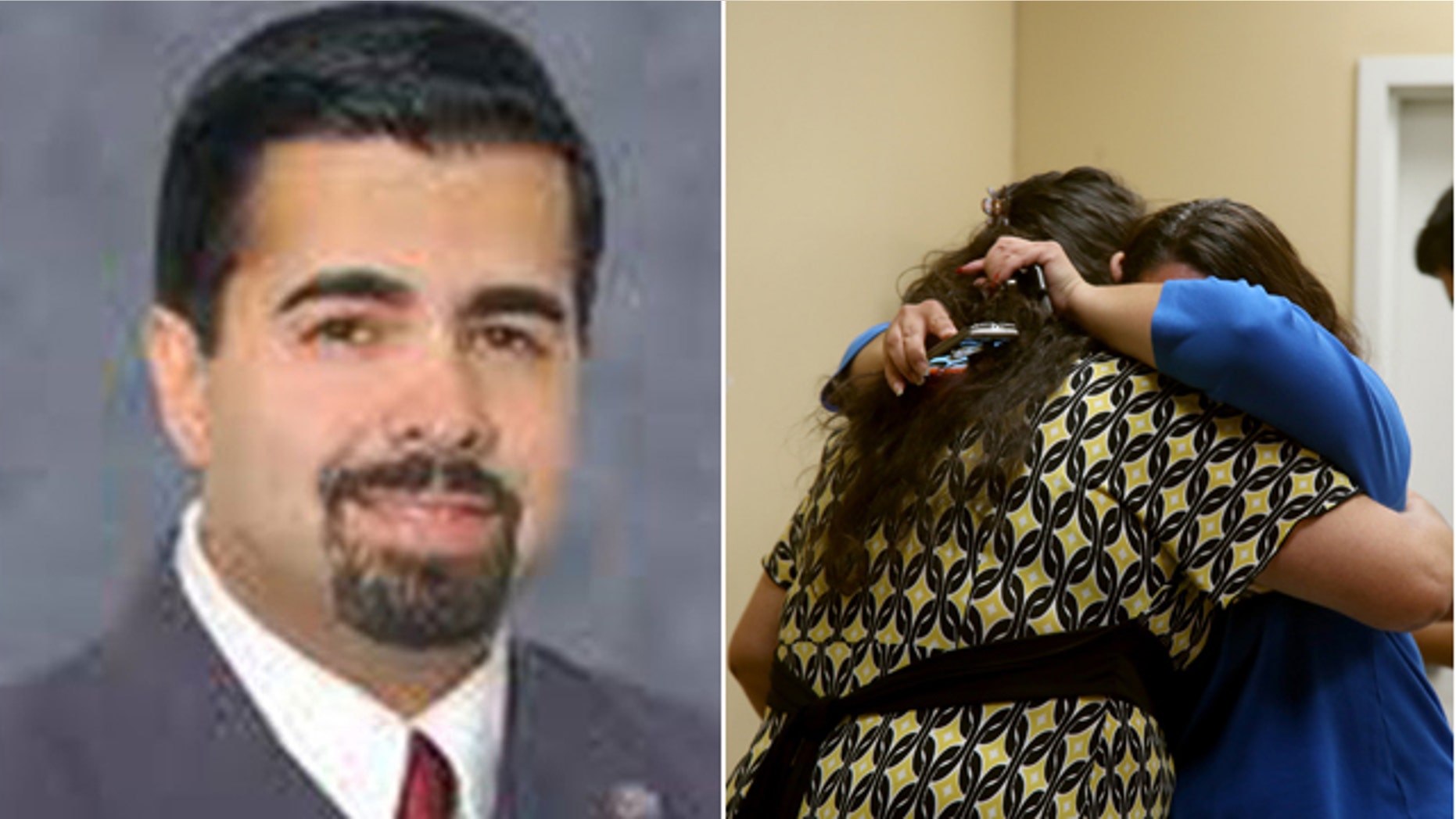 The mayor of a Los Angeles suburb was fatally shot by his wife Tuesday during an argument at the couple's home, investigators say.
Los Angeles County Sheriff's Deputy Crystal Hernandez told the Associated Press that 45-year-old Bell Gardens Mayor Daniel Crespo was shot several times in the torso and was pronounced dead at a local hospital. His wife, Levette, was taken into custody for questioning.
KTTV reported that Crespo and his wife got into an argument in the bedroom of the couple's condominium. When the couple's son, 19-year-old Daniel Jr., tried to intervene, Crespo got into a struggle with him before he was shot.
Crespo and his wife were high school sweethearts who married in 1986. They met in New York, according to a biography on the city's website.
Bell Gardens, a suburb of about 43,000, is located about 18 miles southeast of Los Angeles. Crespo was elected to the City Council in 2001. The council is a part-time job and members take turns serving as mayor.
The city's website Tuesday night had an image of a black bow and a statement from Mayor Pro Tem Priscilla Flores and three councilmembers that said the shooting doesn't appear to be related to Crespo's mayoral activities.
"Our thoughts and prayers should be with Mayor Crespo's family at this tragic time," the statement said.
Crespo has been a county deputy probation officer for 15 years, according to the website. However, county CEO Bill Fujioka stated in a Twitter posting that Crespo had more than 21 years with the probation department.
The Associated Press contributed to this report.