South Carolina teacher admits having sex with 17-year-old student, cops say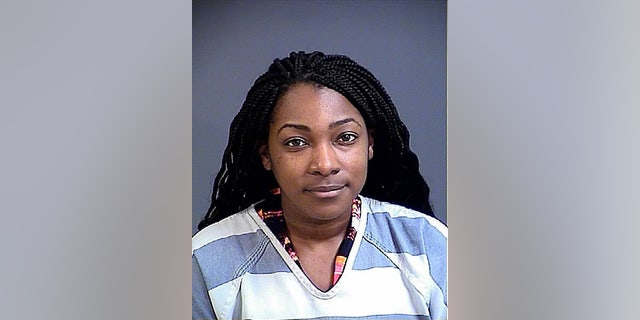 NEWYou can now listen to Fox News articles!
A South Carolina math teacher and tennis coach was arrested this week after a 17-year-old student said he had a sexual relationship with her, authorities said.
Jennifer Danielle Olajire-Aro, 27, faces one count of sexual battery with a student 16 or 17 years of age, according to court records. She was arrested on Monday and has been ordered not to have contact with the victim, his family or students at the school.
"She is married," attorney J. Kevin Holmes said of his client, who taught pre-calculus and algebra at Burke High School, reports the Post and Courier. "Her husband is a student at the Medical University of South Carolina (in) the residency program. She has a 10-month-old baby, a girl."
According to an affidavit, the teacher admitted to having a sexual relationship with her 17-year-old student on three occasions between November and December at her residence and other locations in Charleston.
FORMER CHRISTIAN SCHOOL TEACHER, 29, ARRESTED DAYS AFTER BEING CAUGHT IN BED WITH TEEN BOY STUDENT
The victim's mother gave an emotional statement at the bond hearing on Tuesday.
"She is an awesome teacher but she is a hellacious person for what she did," the mother said, according to the Post and Courier. "He is 17, 17. He is not an adult. ... Emotionally, he is not ready for this. I'm not ready for the texts, the phone calls, the comments."
A spokesperson for the district noted that it was her first year of employment at the school and that she's been placed on paid administrative leave.
Aro, who has no prior criminal record and had received awards for her teaching, is being held on $100,000 bail.