Social media post of party brings thousands of revelers to Jersey Shore beach town, spurring fights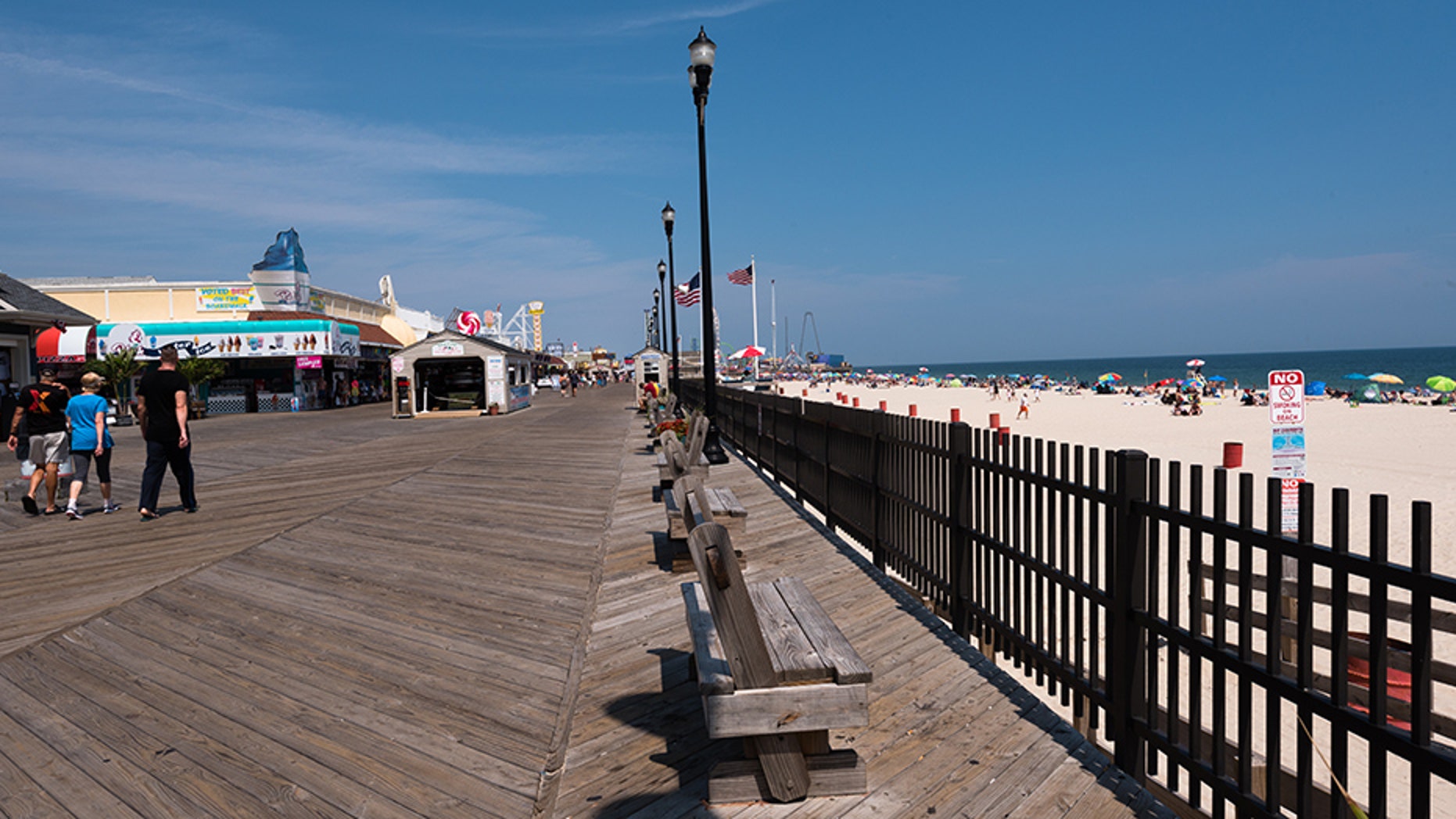 Beachgoers along the Jersey Shore were greeted with an unpleasant surprise on Saturday when a social media post about a party went viral and thousands of revelers showed up, leading to fights on the boardwalk.
Seaside Heights Police Chief Tommy Boyd told the Asbury Park Press his command sent officers and resources into neighboring Seaside Park to assist with crowd control. An estimated 15,000 revelers showed up on the boardwalk and beachfront as a result of the post, according to the APP.
Boyd told the newspaper the situation was "a mess," and there were a number of fights among the would-be partygoers.
The event was named Beachnik, and advertised on Instagram as being from 12 p.m. to 7 p.m., with an $8 beach admission. Those who planned to attend were told to bring speakers and beach balls.
"It was a madhouse at Funtown Beach," Jessica Richardson wrote on Twitter. "Multiple fights at the beach location and overflow issues as that area was cleared by police.  A few additional fights broke out on the boardwalk following that. Not a good night in Seaside Park/Heights."
Videos posted to Twitter showed several large brawls on the beach and boardwalk area.
WARNING: EXPLICIT LANGUAGE IN VIDEOS
"Seaside heights and seaside park are out of control  I've never seen it like this in decades police are doing an amazing job keep up the great work," Brian Riolo wrote on Twitter.
Ocean County Sheriff Michael G. Mastronardy told the APP that sheriff's officers had been deployed to the scene to assist with crowd control and other law enforcement issues.
"There were some fights, but the situation is under control," Mastronardy told the paper.
The Seaside Heights Police Department told the APP it has been in contact with the person behind the social media post.