Seattle mayor on head tax debate: 'We can't tax our way' out of homelessness
A controversial proposal before Seattle's City Council to impose a head tax on businesses to pay the city's exploding homeless population may not be enough to solve the problem, according to the city's leader.
In her first comments on the proposed tax, Seattle Mayor Jenny Durkan told Q13 FOX the city needs more resources, but she has major concerns with the current proposal.
"We cannot tax our way out of this problem, we won't have a big enough population to do it," she said.
The proposal would raise $75 million from more than 500 companies by imposing a head tax of 26 cents on every hour employees worked in the city. It will hit companies that have gross revenues topping $20 million a year, but the biggest impact would be felt by Amazon. With a $540 tax on each of its 40,000 Seattle employees, the online retailer will pay $21.6 million by way of the head tax.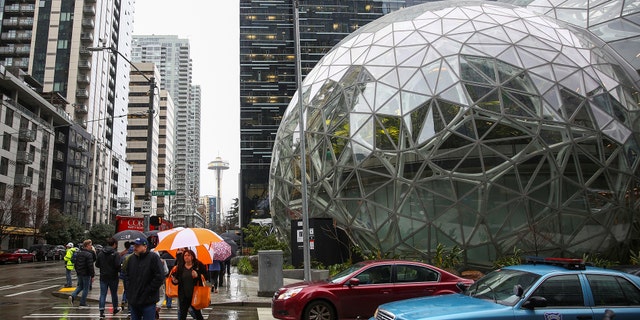 The company has halted construction of a new building as it awaits the City Council's vote on the employee tax, which goes before a committee on Friday. If the proposal passes the committee with 5 out of 9 votes, it will go before a full council vote on Monday.
"Right now the reality is if Amazon's building stays paused, we could lose hundreds of jobs just with carpenters and almost $90 million in salaries…" Durkan said Wednesday. "We don't want to be a city where working people can't have jobs."
When asked if she would veto the measure if it passes the council, the mayor said she was working with people "in good faith" to work toward a solution
"I know you want a Twitter response – yes or no – digital response, the president operates that way, I don't," she said. "I am working with people in good faith, in council chambers and across the spectrum to see if we can find a way forward together."
BUSINESSES IN SEATTLE COULD PAY MILLIONS TO HELP CITY DEAL WITH HOMELESS PROBLEM
A public hearing before the council on Wednesday drew a crowd so large that many could not get in, with those on both sides of the proposed tax giving passionate statements to members.
Seferina Hernandez, who is homeless, told the council that the only way for her to get her children and her life back is to pass the head tax to build more affordable housing.
Seattle City Council member Teresa Mosqueda told Fox News in a previous interview the proposal would create almost 2,000 "deeply affordable" homes.
"Being separate and displaced from our children has been traumatic for all of us," Hernandez said.
Those opposed to the tax said they care about helping to solve the city's homeless crisis, but placing a large tax on businesses is not the answer.
"We will lose about 1.8 million unique construction hours, of which 360,000 would be worked by apprentices," a construction worker said.
Several of those also addressed the biggest supporter of the head tax, socialist city council member Kshama Sawant, with one woman who said she previously voted for her calling her a "fraud."
TENSIONS MOUNT AS SEATTLE DEBATES BUSINESS TAX FOR HOMELESS
"This legislation does zero for fixing a thoroughly broken system. Kshama, I'm a small business owner in your district, I've been homeless and I voted for you," Sara Brereton told the council member.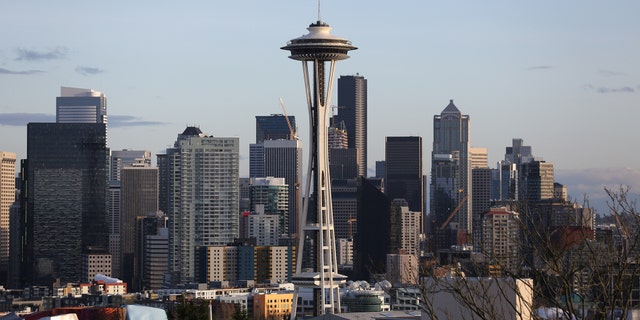 Another council member said there are more negotiations underway before the scheduled vote before the full council. Despite spending in Seattle and King County that has ballooned to $200 million a year, the number of people living in tents, on Seattle streets and in vehicles has grown 20 percent since 2016, to nearly 4,000 individuals
"I also don't think we've convinced the public that we are spending the money wisely, as far as homelessness," Council Man Bruce Harrell told Q13 FOX.
Seattle used to have a $25 a year per head tax, but scrapped it in 2009 because leaders at the time said it sent the wrong message to businesses during the recession.
Fox News' Dan Springer in Seattle contributed to this report.