Seattle homeless crisis leaves Jewish cemetery dealing with parked RVs, leftover needles, trash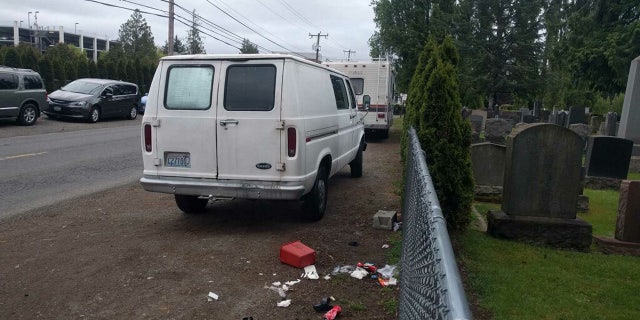 NEWYou can now listen to Fox News articles!
The homelessness crisis in Seattle has turned a Jewish cemetery on the north side of the city into a battleground in the near-daily fight for groundskeepers to clean up everything from used needles to human feces from a fleet of RVs parked nearby.
The historic Bikur Cholim cemetery located about 8 miles north of downtown Seattle has burial sites dating back to the 1800's, but in the past two years a small problem has "exploded" into a costly cleanup, according to Ari Hoffman, a board member of the Bikur Cholim Machzikay Hadath Synagogue.
In the past two years, Hoffman said groundskeepers have been busy with a surge of needles, drug paraphernalia, used condoms and human feces "all over the place."
"You name it, we found it in the cemetery," he told Fox News on Wednesday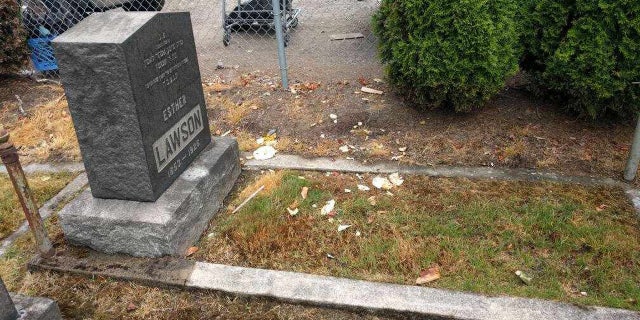 That even includes catching people have sex on the flat tombstones inside the cemetery, according to Hoffman. Besides the trash and associated cleanup costs, groundskeepers have been assaulted and some campers even tapped into the cemetery's electrical power.
The problems started to get worse in the past two years when RVs began parking along the streets surrounding the side of the cemetery, as many people have taken to living in campers. A count by a homeless advocacy group in January revealed that there are nearly the same amount of people living out of their vehicles that were living on the streets in King County – up 46 percent from 2017, according to KOMO News.
"You name it, we found it in the cemetery"
"As long as the RVs are there, we're having problems," Hoffman told Fox News on Wednesday.
SEATTLE CITY HALL EXPANDING TO HOUSE HOMELESS AFTER 'HEAD TAX' FLOP
In April, a man who identified himself as Steve Alexander told Q13News he lived in one of campers near the cemetery and had clothes hanging on a cemetery fence, but was not part of the problem.
"I've been picking up trash here all of the time. Every time I come here there's always a pile from the people here left before," Alexander said.
City officials recently put up two-hour parking signs near the cemetery, but Hoffman said the still RVs came back to the area. He said he's contact other cemeteries across the city who have reported similar problems.
"They're everywhere, every neighborhood has its pocket of these things," he told Fox News. "It's completely out of control, this RV chaos."
Hoffman said prostitution got so bad earlier this year the cemetery had to spend $50,000 on removing trees and installing lights near the back of the site to keep people out when the facility is closed.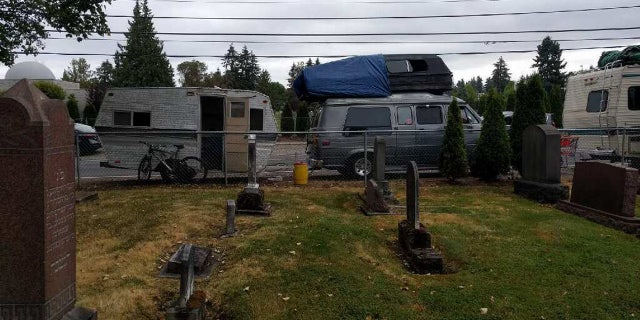 Last month, KOMO News reported that Seattle's Customer Service bureau has received nearly 10,000 complaints of abandoned vehicles over the last year in the city.
A request for comment from Seattle Mayor Jenny Durkan's office by Fox News was not returned, but city officials told KOMO News that RVs are legally allowed to park along the street after 6 p.m. for up to three days. City officials said they will only tow an RV in extreme circumstances, after police have said it to move.
"I understand how frustrating that is for people that are impacted by some of these long-term RVs, but if the vehicles move simply as much as a block, they are in compliance," Will Lemke, Communications Director for Homeless Response City of Seattle, told KOMO. "The city will go and continue to work with them to reduce their trash. Try to make the impact less harmful to the surrounding community."
SEATTLE'S MOST CONTROVERSIAL PROJECTS, FROM $52M FOR STREETCARS TO A $113M OCEAN PAVILION
The Seattle region had the third-highest number of homeless people in the U.S., despite the city spending $68 million on combating homelessness last year. Earlier this year, Seattle lawmakers voted to expand the number of housing and shelter units by 25 percent, including an extra 100 spaces at City Hall.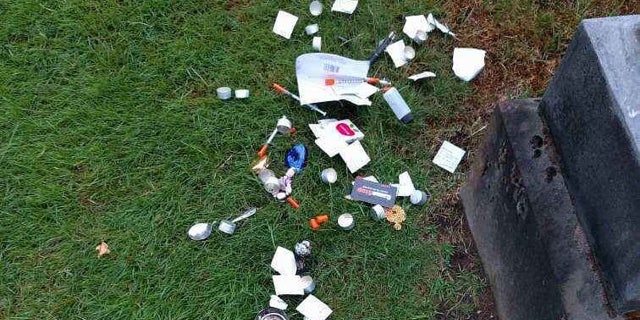 Any potential crackdown on RVs in The Emerald City may face a legal hurdle, after a King County Superior Court judge ruled in March that the city could not seize a homeless man's truck when it was towed and impounded in 2016, according to KOMO.
Lawyers argued the city violated Washington state's homestead law, which is intended to protect a person's home from being taken during a bankruptcy, when Steve Young's truck was impounded and he could not pay the legal fees.
The Seattle City Attorney told KOMO News last month he is appealing the March ruling.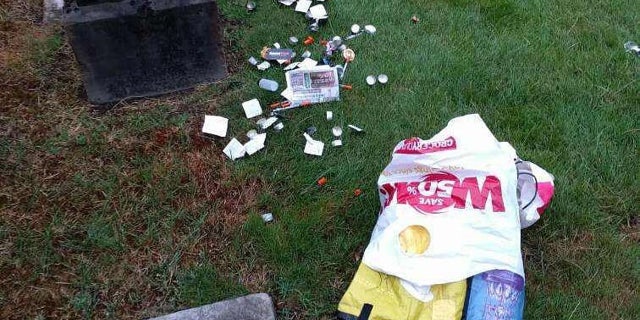 "If this ruling is allowed to stand, my fear is the City would effectively lose control of its streets," he told KOMO. "If Mr. Long can declare a homestead by parking on the street than anyone can, and the ability of the city to police its own streets would be severely compromised."
As for Hoffman, he told Fox News on Wednesday he is considering speaking to the full cemetery board about the possibility of filing a class-action lawsuit against the city over damages the facility has sustained.
"It's just out of control," he said.
Fox News' Adam Shaw and The Associated Press contributed to this report.