Search Resumes For Missing Oregon Boy Kyron Horman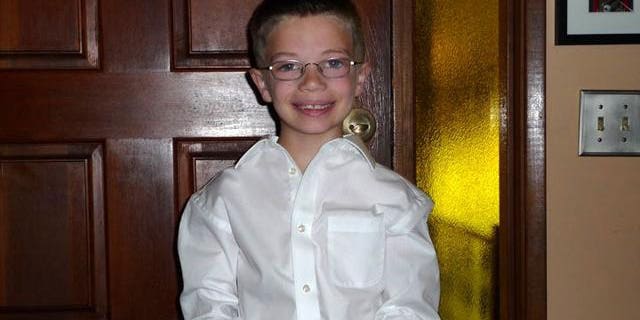 The search for missing Oregon boy Kyron Horman resumed Sunday when investigators began searching two rural Portland roads, Fox12Oregon.com reports.
At least 40 rescue workers and a handful of search dogs are taking part in the effort, Multnomah County sheriff's spokeswoman Mary Lindstrand told the station.
Lindstrand reportedly said that the search comes after authorities received new information in their investigation. She also said the warmer weather now makes it possible to search those areas with dogs.
Eight-year-old Kyron was last seen alive on June 4, 2010, when he attended a morning science fair at Skyline Elementary School.
Search teams scoured the areas between his home and school for days after his disappearance. They've also made numerous trips to Sauvie Island to search the murky waters.
Deputies have never revealed whether any clues have been found. They also have never formally named a suspect in the criminal investigation. Kyron's biological parents, Kaine Horman and Desiree Young, insist stepmother Terri Horman is somehow involved in their son's disappearance.
Terri Horman, 40, said she accompanied her stepson to school early June 4 in her white pickup truck. She said the two previewed the school's science fair exhibits -- along with other parents and children -- before Kyron's first class was to begin. Terri then reportedly posted a picture on Facebook of the smiling boy standing in front of his tree frog exhibit.
She called 911 at approximately 3:45 p.m. after Kyron, who was last seen wearing a black T-shirt with the letters "CSI," failed to return home on his school bus.
Questions arose over the truthfulness of Terri Horman's account after she was asked by authorities to take a polygraph test twice. Her cell phone records also didn't match where she said she was on the day Kyron disappeared. The child's biological mother, Desiree Horman, later called on her to "fully corporate with the investigators" to bring Kyron home.
But Lindstrand told FoxNews.com last month that Terri Horman was "never in custody" and investigators are still pursuing all leads in the case.
Click here to read more about the search for Kyron Horman from Fox12Oregon.com
FoxNews.com's Cristina Corbin contributed to this report