Sayfullo Saipov, NYC terror suspect, indicted on murder, terror charges
Sayfullo Saipov, the man accused of driving a truck through a bike lane in downtown New York City on Halloween, was indicted in federal court Tuesday.
Saipov, 29, was indicted in Manhattan on 22 counts, ranging from terrorism to both murder and attempted murder in aid of racketeering in connection to the Oct. 31 terror attack, which left eight people dead and 12 wounded.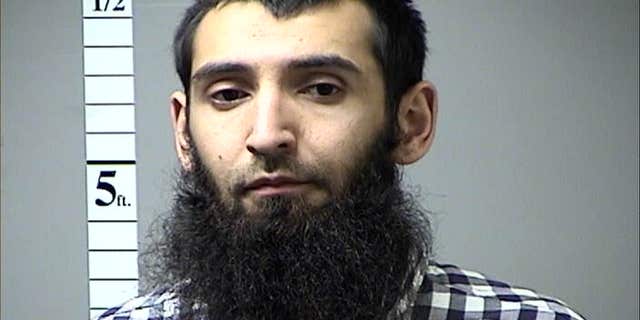 The indictment includes charges that Saipov provided material support to the Islamic State, and also includes a number of offenses that could carry the death penalty upon conviction.
"Sayfullo Saipov murdered eight innocent people and injured many more in a calculated act of terrorism in the heart of one of our great cities," Attorney General Jeff Sessions said Tuesday.
NYC TERROR SUSPECT SAYFULLO SAIPOV: WHO IS HE?
Saipov reportedly rented a truck near his home in Paterson, N.J., and drove it to New York with the intent to kill as many people as he could.
Saipov was shot by a police officer after he carried out his attack just blocks from the World Trade Center.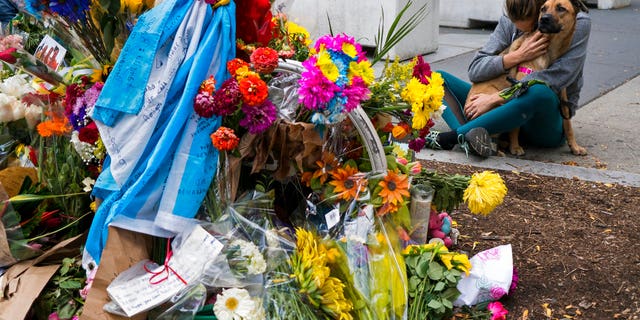 Law enforcement officials said they discovered two notes, handwritten in Arabic, pledging loyalty to ISIS in and near the truck.
NYC TERROR SUSPECT SAYFULLO SAIPOV'S LEGAL RIGHTS
In his hospital room, Saipov allegedly requested that an ISIS flag be hung. He also apparently said he was "proud" of what he did and bragged about the eight people he killed.
Saipov is being held without bail and has remained in federal custody since his arrest.
Fox News' Jake Gibson and The Associated Press contributed to this report.