San Diego police help toddler wandering around neighborhood in diaper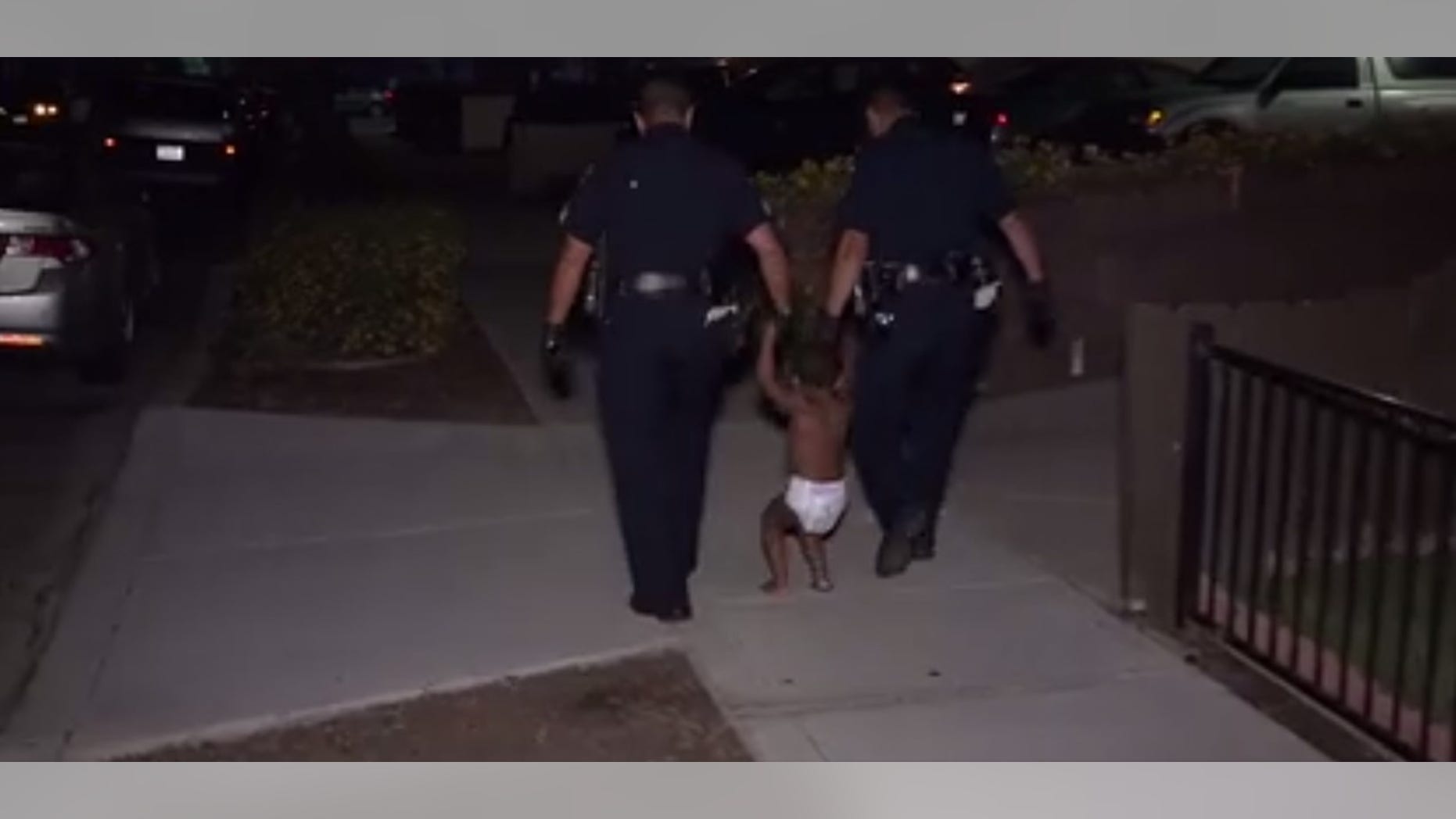 After a toddler was spotted walking around by himself in San Diego early Wednesday morning, help came in the hopes to reunite the boy with his family.
San Diego police said that a man, who was driving in the Normal Heights neighborhood, saw the 2-year-old walking near a liquor store, KGTV reported.
The man reportedly stopped to help the little boy – who was wearing only a diaper – and called 911.
After police arrived, they spent 30 minutes walking through neighboring streets trying to look for any family that may have been looking for the boy.
DUBAI FIRE: FLAMES RIP THROUGH RESIDENTIAL SKYSCRAPER POPULAR WITH EXPATS
The boy's mother called 911 to report him missing just before the officers planned to take the toddler to a local children's center, according to the news station.
Police reportedly said the mother fell asleep and the child wandered off. No charges are expected.