Reward hits $20G for tips leading to arrest in road rage death of Maine man Timothy Davison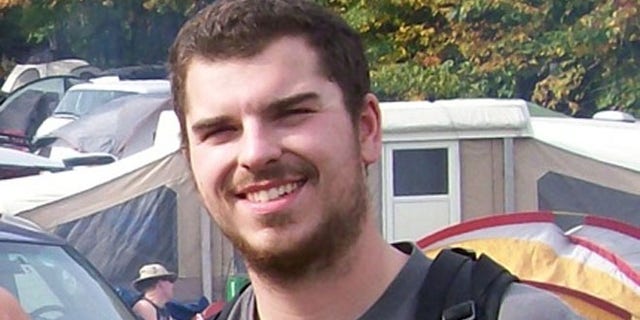 The parents of a young Maine man shot to death along a Pennsylvania highway launched a website Monday to generate anonymous tips and offered an additional $10,000 reward for any information leading to the arrest of their son's killer.
Timothy Austin "Asti" Davison, 28, was killed Jan. 4 when an unknown driver forced Davison's SUV into a median along Interstate 81 in Pennsylvania and then fired multiple rounds into his vehicle. The killer began tailgating Davison in Maryland and shooting at his silver Mitsubishi Montero SUV -- for no apparent reason, according to police -- while following him into Pennsylvania.
Davison was heading home to Maine after a holiday visit with family in Florida when a vehicle -- described by authorities as a 1993-1997 dark lapis blue Ford Ranger pickup truck -- began following him in northern Maryland. Davison called police, but was cut off just before crossing into Pennsylvania. When the young man called 911 a second time, his car was disabled in a snowbank in the median near Antrim Township in southern Pennsylvania.
Authorities, including the FBI, are actively hunting for the killer -- releasing no information about the weapon used or any possible evidence left at the scene so not to jeopardize the investigation. The Pennsylvania State Police have ruled out so-called "road rage" as a motive in the shooting, saying there is no evidence indicating Davison did anything to provoke the killer.
On Monday, Davison's family launched a website, called JusticeForAsti.com, to help generate tips that will lead investigators to the killer or killers. The victim's family is also offering an additional reward of $10,000 for any information leading to an arrest. The Pennsylvania State Police already announced a separate reward of $10,000 in the case.
Davison's mother, Theresa Allocca, told FoxNews.com that the website is meant to encourage individuals -- who might not feel comfortable calling Crime Stoppers -- to share information anonymously.
"Someone saw something that night and I just want them to come forward," Allocca said. "If you recognize anything, like a bumper sticker or gun racks in the back of the truck, please share that information."
"Small things add up," she said.
Allocca said she remains unconvinced that a shooting hours earlier is unrelated to her son's killing. On the night of Friday, Jan. 3, a roadway shooting involving a pickup truck in Monaghan Township, Pa., 30 miles away, was reported. Police said shortly after Davison's death that there was no evidence indicating the two incidents were connected but Allocca and her husband, Timothy Davison, are skeptical of that conclusion.
"The police are saying it's unrelated, but it just seems too coincidental," Allocca told FoxNews.com. "And if someone does that twice, there's a high likelihood they'll do it again."
"I don't sleep at night, worrying about the people in Pennsylvania and Maryland and West Virginia. Will someone else lose their son tonight? I don't want another family to be devastated by this," she said.
The Pennsylvania State Police released a brief excerpt of Davison's second call to 911, during which he told a dispatcher that he had just been forced off the road by the vehicle following him.
Here is a transcript of the portion of his call released by police:
Operator: "OK. Were you the one that called about the Ford Ranger, right?"
Davison: "Yeah, yeah, yeah. The one that just hit me."
Operator: "What do you mean -- they hit you? Hit your with a car or ...?"
Davison: "Yeah, smashed me with the car. Pushed me across the median."
Neither the Maryland 911 call nor the rest of Davison's call to Pennsylvania police was released.
Authorities said the suspect's vehicle likely has damage to the driver's side, and automobile repair shops and insurance agents should remain on the lookout for that type of pickup truck.
Allocca also noted that she and her husband suspect more than one person was involved in their son's killing. If the shooter acted alone, he or she would have to be left-handed, Allocca said, and experienced at shooting and driving at the same time.
"He touched so many lives," Allocca said of her son, who was a very experienced driver, operating a vehicle that could have reached 140 mph and easily "outrun" the killer's Ford Ranger-style pickup truck.
Anyone with information about Davison's murder is urged to contact PA Crime Stoppers at 1-800-4PA-TIPS (800-472-8477) or visit JusticeForAsti.com.