Retiring Ohio police officer offered auxilary job to keep K-9 partner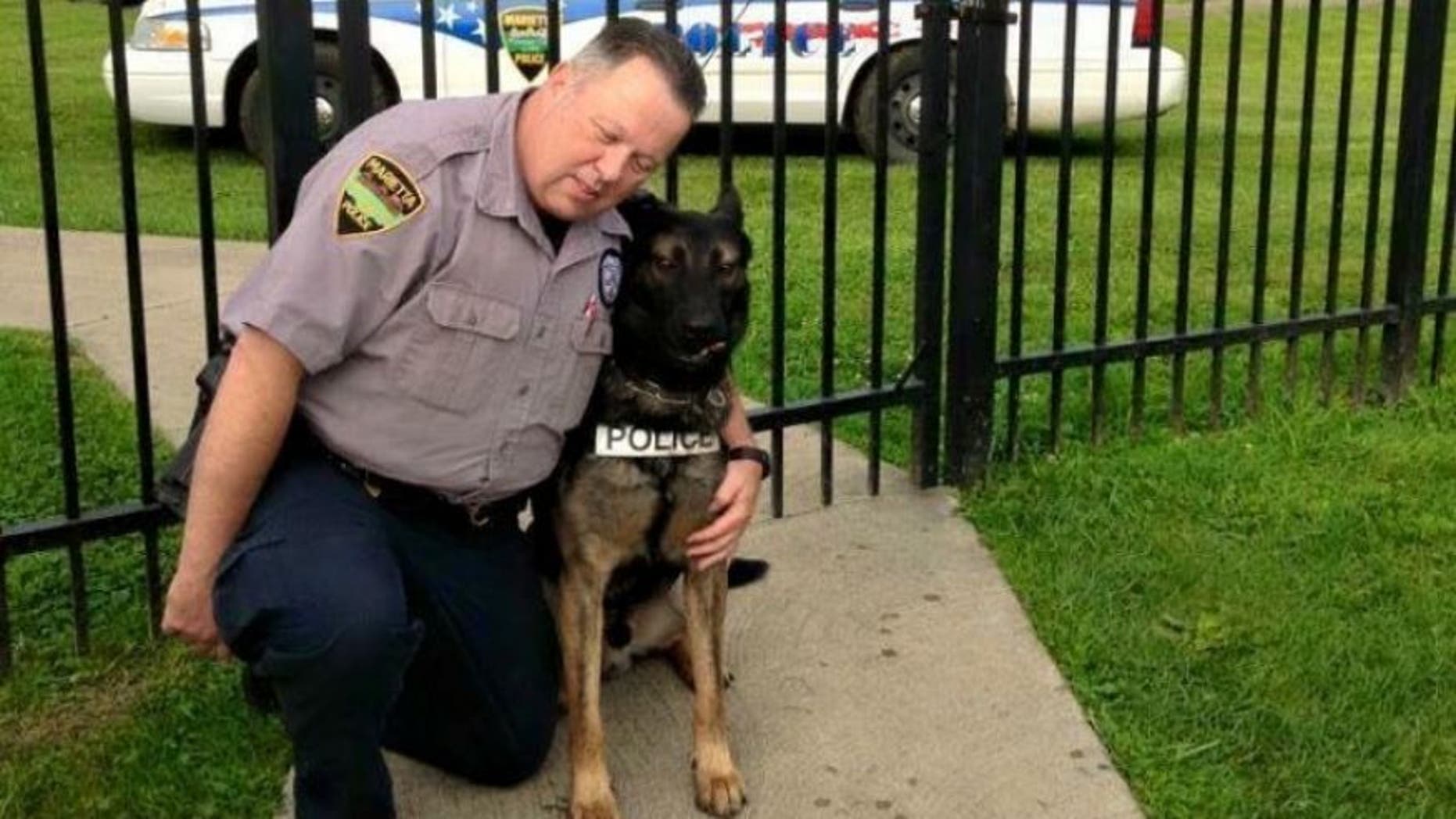 A just-retired Ohio police officer has been offered a compromise that would allow him to keep his K-9 partner after the city of Marietta rebuffed his attempts to buy the dog.
City officials told a news conference Monday that officer Matthew Hickey, 57, could be made an unpaid "auxiliary officer". That would allow Hickey to keep his 5-year-old police dog, Ajax.
Under Ohio law, officers can purchase their K-9 partners for $1 when the dog retires. But in Hickey's case, he's the one retiring, not Ajax.
Hickey said he initialy offered $3,500 (what a police dog trainer told him Ajax was worth) to police Chief Robert Hupp. However, Hupp declined the offer.
The city originally planned to put Ajax up for auction as required by law this week. As news about the sale spread, Hickey received an outpouring of support. As of Monday afternoon, the Columbus Dispatch reported that Hickey had raised $65,000 to buy Ajax on gofundme.com. Hickey said any money left over after the auction will be donated to a K-9 charity that buys bulletproof vests for dogs.
Marietta Law Director Paul Bertram III said Monday that if Hickey worked as an auxiliary officer, he would be able to purchase Ajax for $1 once the dog reached retirement age.
Hickey said he hasn't decided whether to take the officer, saying that he would talk it over with his family and union representative. He also said that he would like to change Ohio's law.
"I've had so many calls from other K-9 officers in ... Ohio who said they're so worried about losing their dogs," Hickey said.