Report details 'vulnerabilities' in industries vital to national defense, US official says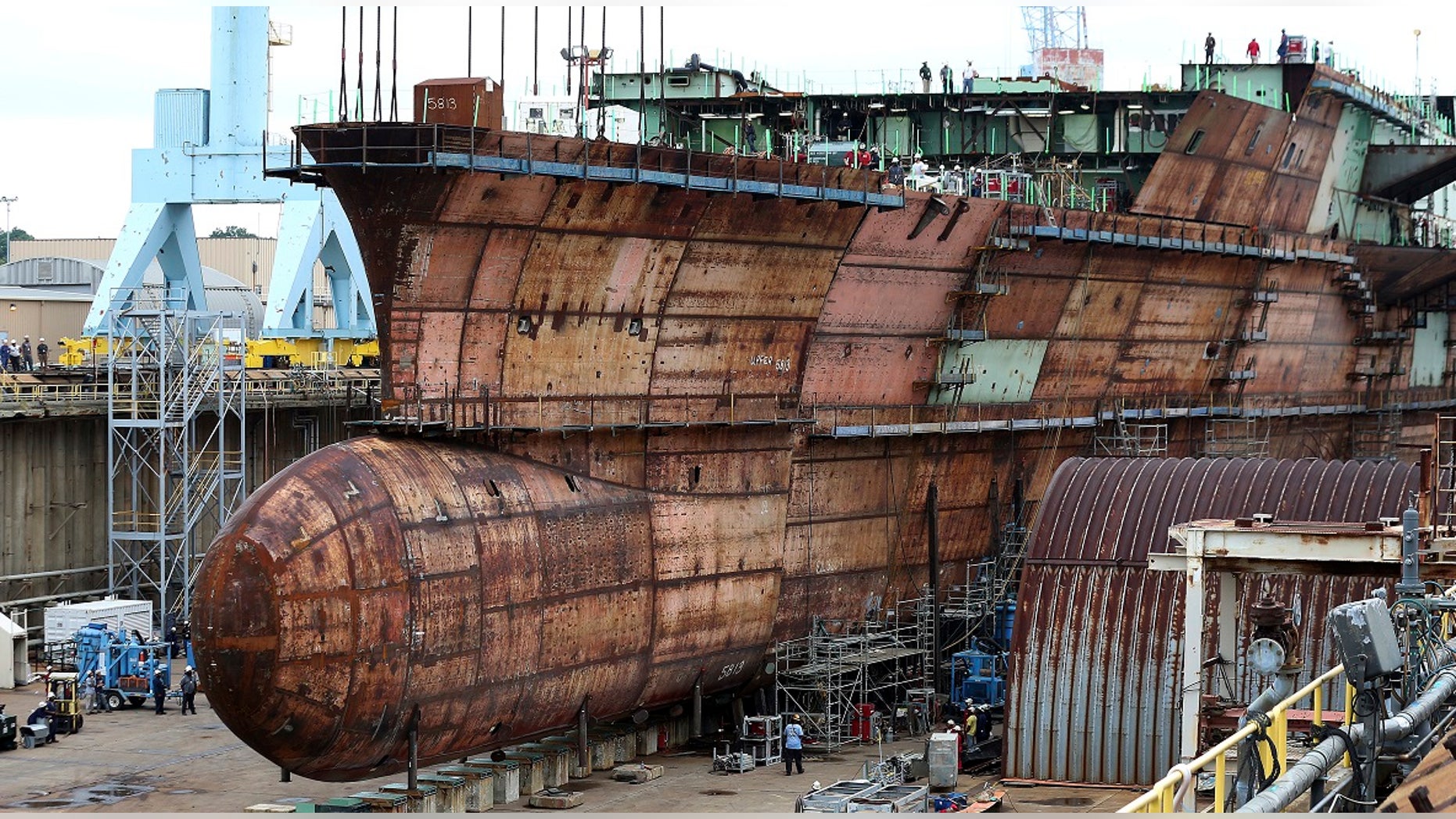 The U.S. industries responsible for the production of military weapons systems show "a number of vulnerabilities," a White House report revealed Thursday, according to a senior administration official.
The 107-page report identifies at least 300 specific vulnerabilities -- including a major issue regarding the skilled-labor gap that the administration says "demand(s) immediate action."
While the entire list of vulnerabilities is classified, the report highlights some of the problems the Department of Defense is facing.
For example, there is a limited supply of the fabric used for troop's tents and uniforms and of the rare-earth minerals used to make radars, the Wall Street Journal reported. That could require "decisive efforts to modernize and revitalize the domestic fiber and textile industry," the report says.
Meanwhile, a low supply of American welders also leaves the defense industrial base at risk, said Peter Navarro, director of the White House Office of Trade and Manufacturing Policy.
"What you wind up with are single points of failure," he said Wednesday. "Single sources for key components, like propeller shafts for our subs, gun barrels for our tanks, fuel for our rockets and space-based infrared detectors for missile defense. So we're at risk in many different ways."
For years, officials at the Pentagon and in the defense industry have recognized supply-chain issues -- from securing specialized ball bearings to the existence of only a single U.S. plant for making propellers for the Navy.
"We are aware of the critical issues," said one senior executive who has worked at both the Pentagon and in industry. "You can fix those relatively quickly." The Pentagon already makes targeted contract awards to support struggling firms -- for example, accelerating payments or increasing the order size.
On Friday, President Trump is expected to sign measures with the intent of using nearly $30 million in "seed or modernization" money to bolster American manufacturing of necessary components such as batteries and fuel cells.
The plan is to stimulate the domestic defense industry and make the market more competitive.
Not included in the measures are the broad import curbs Trump has promised to protect the steel and aluminum industries in the name of national security.
"Our first principle is to strengthen the manufacturing and defense industrial base," said Peter Navarro, director of the White House Office of Trade and Manufacturing Policy. "Trade policy is just one of many tools to do that. ... You've got to attack these vulnerabilities."
But invoking national security concerns for trade issues such as tariffs on aluminum and steel exports has raised questions from trade experts.
"There remains room for mischief in any governmental review of national security and international trade," said Jim Hasik, a senior fellow at the Atlantic Council, a think tank.
Ellen Lord, the Pentagon acquisition chief, said during an interview in July that "there is a large focus on dependency on foreign countries for supply, and China figures very prominently there. I am very concerned that we have secondary sourcing in all of our critical components."
From 2001-15, 17,000 U.S. firms stopped serving as prime contractors for the Defense Department, according to a study by the Center for Strategic and International Studies, another think tank.
The downturn resulted in cost-cutting measures for big contractors like Boeing and Northrop Grumman. The result: delays in approving security clearances, leading to worker shortages and competition for workers from the tech industry.
But things could be on the upswing. The last two defense budgets added $75 million for procurement and research, a 15 percent bump over the 2017 fiscal year. Those figures reverse a decline in military spending between 2013 and 2015.
Fox News' Kellianne Jones contributed to this report.