Reid predicts Senate will approve Obama judge nominee who helped craft drone memos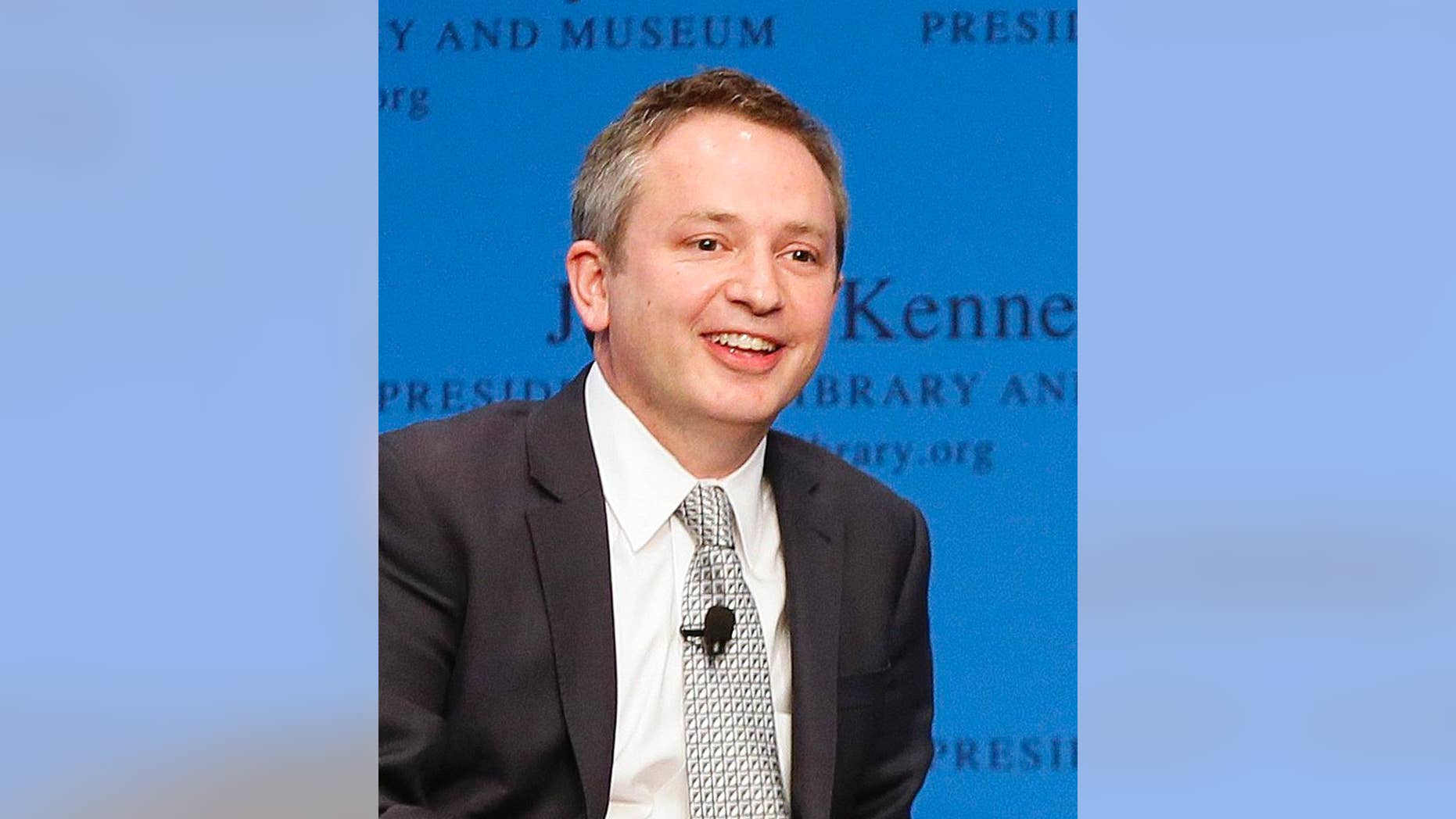 WASHINGTON – Senate Majority Leader Harry Reid is predicting victory as senators near a vote on one of President Barack Obama's most contentious picks for a federal judgeship, a former administration official who authored secret documents justifying the use of drones to kill an American overseas.
Wednesday's crucial procedural vote on David Barron is coming a day after the Obama administration decided to publicly release a censored version of one memo arguing that targeting an American in counterterrorism operations is constitutional.
The decision to release the document seemed likely to help nail down crucial Democratic votes for Barron, who now is a Harvard Law School professor. Some Democrats have been resisting his nomination, insisting that memos related to the deadly use of drones be made public.
The decision won over Sen. Mark Udall, D-Colo., who is in a tight re-election race and was opposing Barron because of the memo's secrecy. He said the decision "affirms that although the government does have the right to keep national security secrets, it does not get to have secret law."
"That's certainly very constructive," said Sen. Ron Wyden, D-Ore., who has wanted public disclosure of the documents.
Democrats control 55 Senate votes. Under an easing of filibuster rules they pushed through the chamber in November, Reid will need just a simple majority to end delaying tactics against Barron, not the 60 votes formerly needed. A confirmation vote would occur Thursday.
"I think we'll be OK," Reid, D-Nev., said Tuesday. "I don't know if everybody, certainly most everybody in our caucus was satisfied."
Barron is strongly backed by top Senate Democrats, who say he should not be penalized because of dissatisfaction over the release of documents.
"That is a separate debate," said Senate Judiciary Committee Chairman Patrick Leahy, D-Vt. "And we should not be waging it at the expense of harming our federal judiciary and denying the American people an individual who will make a first-rate judge."
But opponents, including Sen. Rand Paul, R-Ky., said Barron's involvement in the decision to kill Americans abroad was enough to disqualify him.
In a statement Tuesday, Paul said he would "oppose the nomination of anyone who would argue that the president has the power to kill American citizens not involved in combat."
Other Republicans say Barron is too liberal.
Sen. Charles Grassley of Iowa, top Republican on the Senate Judiciary Committee, said Barron is so liberal that he is "even outside the mainstream of typically left-wing legal thought that we see in so many of our law schools."
In a letter a week ago, the Committee for Justice and 46 other conservative groups and individuals asked senators to oppose Barron, calling him "arguably the most unabashed proponent of judicial activism ever nominated by President Obama."
Obama nominated Barron to the 1st U.S. Circuit Court of Appeals, based in Boston. In 2009 and 2010, Barron was a top Justice Department official, serving as acting head of its Office of Legal Counsel.
Anwar al-Awlaki, an American who became an al-Qaida leader, was killed by a U.S. drone in Yemen in 2011. The Justice Department has acknowledged that three other Americans have also been killed in overseas counterterrorism operations involving drones but has said those deaths were inadvertent.
Facing pressure earlier this month, the White House let senators read at least one uncensored Barron memo from 2010 providing a constitutional rationale for using deadly force in counterterrorism operations against Americans not on a field of combat.
It is unclear how many such documents exist. In a written statement Tuesday, White House spokesman Eric Schultz said, "The administration has made available unredacted copies of all written legal advice issued by Mr. Barron regarding the potential use of lethal force against U.S. citizens in counterterrorism operations."
The Justice Department's decision Tuesday to publicly release the censored drone memo and not fight an order by a federal appeals court to do so was described by two administration officials who spoke on condition of anonymity because they were not authorized to discuss the matter by name. The actual release might take time, since court approval is needed for deletions to the memo.
Barron's nomination prompted the liberal American Civil Liberties Union to urge senators to delay a vote until they had read any legal opinions on the killings written or signed by him. In a letter Tuesday, the group urged senators to not move forward on the confirmation vote until they see any Barron memos on the administration's drone program, not just those involving U.S. citizens.
Rising to Barron's support was a collection of other liberal groups, including the Alliance for Justice, the NAACP and the Leadership Conference on Civil and Human Rights.
"Professor Barron is a highly respected and brilliant lawyer and scholar," 11 of those groups wrote to senators last week.
___
Associated Press writer Nedra Pickler contributed to this report.