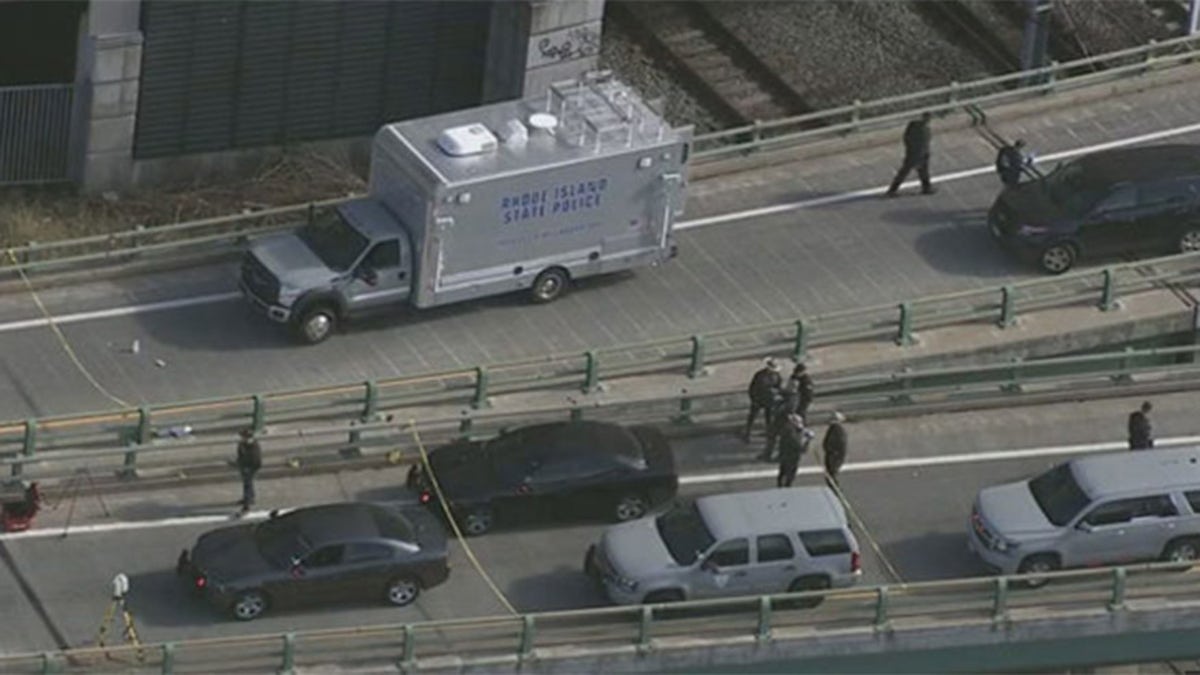 One person was shot dead by cops and another is in critical condition Thursday following a wild police chase around Providence that began when an officer's cruiser was hijacked by a handcuffed suspect sitting in the back seat.
Rhode Island State Police Col. Ann Assumpico said a trooper stopped at the scene of an accident while taking the suspect to a court appearance. The suspect managed to get into the driver's seat and sped off in the police cruiser, which was later found abandoned in a residential neighborhood, the Providence Journal reported.
Police later began chasing a white truck that appeared to ram several vehicles on an Interstate 95 highway ramp near Providence Place mall.
A driver who was stuck on the roadway captured the chaotic scene on video. As police fired at the truck, a woman could be heard screaming.
The truck then appeared to attempt a burnout on the ramp, kicking up smoke. Officers could be seen on video jumping over a median to get away from the vehicle.
Providence Public Safety Commissioner Steven Paré told the newspaper that one person is dead and another is in critical condition. Police said the man who was killed was not the same man who stole the cruiser. Neither have been identified yet.
A manhunt was underway for the man suspected of stealing the cruiser. Cops brandishing rifles and dogs scoured Providence's Elmwood neighborhood to search for him, WPRI reported.
No officers were injured in the incident. Police investigators wearing white gloves were seen combing the area, the Providence Journal reported. A white sheet was placed over a body, according to Fox 25 Boston.
The ramp was still closed Thursday afternoon, snarling traffic in Providence ahead of the evening rush hour.