Professor who tweeted anti-Barbara Bush comment applauded at arts festival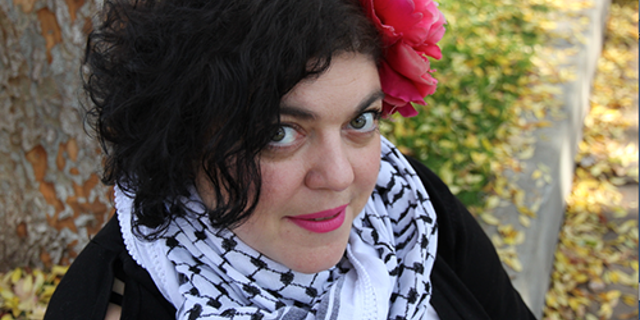 The embattled Fresno State professor who tweeted out against Barbara Bush last week was hailed on Saturday by a local literary community and received backing from civil rights groups.
Randa Jarrar, a tenured English professor at the school (also known as California State University at Fresno), sparked outrage after she called the former first lady "an amazing racist" moments after she died and said she's happy "the witch is dead."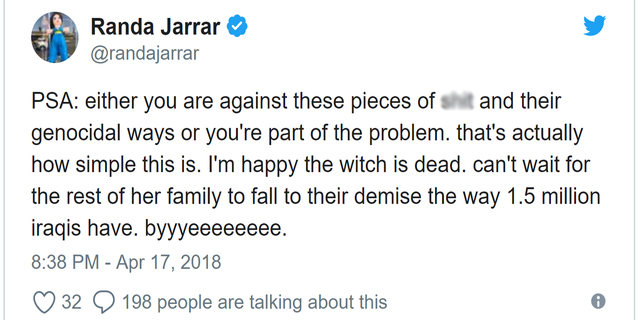 Jarrar has since left the country and is currently on leave this semester. A university's investigation is underway.
Although the professor was widely condemned for her remarks, a local Fresno literary festival applauded her each time they heard her name.
BUSH-BASHING PROFESSOR HAS FRESNO STATE SCRAMBLING TO KEEP ITS DONORS
Jarrar was set to headline LitHop, a day-long festival for the art community, but withdrew just days before the Fresno event due to the controversy.
"I support Randa Jarrar's free speech and I also denounce any violence against her or threats of violence against anyone else," Lee Herrick, founder of LitHop, told the audience of around 100 people, The Fresno Bee reported.
Juan Luis Guzman, director of the festival, said the controversy over Jarrar's remarks brought the community together. "I saw a lot of people showing their love and support for Randa," he said.
Carmen Giménez Smith, a poet and the new headliner of the festival, dedicated a poem to Jarrar that included the passage "a writer is dangerous," according to The Bee. The poet said Jarrar is a writer who tests the limits and pursues liberty through her literature.
Jarrar also received support from a Fresno State lecturer who claims to have been demoted after tweeting that President Trump "must hang" in order to "save American democracy."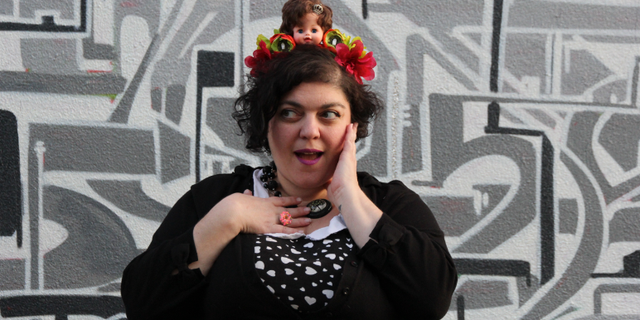 Lars Maischak, a history lecturer, wrote Wednesday that the university and the professor is siding with Jarrar's attackers and is failing to stand up to the "fascist threat to academic freedom."
Multiple advocacy groups came out in support of the professor as well.
"Jarrar's tweets are unquestionably protected speech under the First Amendment and Fresno State has no power to censor, punish, or terminate Jarrar for them," Adam Steinbaugh, senior program officer for FIRE (Foundation for Individual Rights in Education), said in a statement to Fox News.