Pregnant Woman Says TSA Agents 'Confiscated' Her Insulin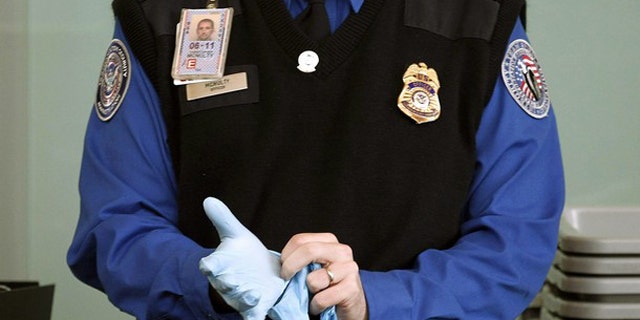 A pregnant woman says Transportation Security Administration agents refused to allow her past a security checkpoint because she was carrying insulin for her diabetes and ice packs while boarding a plane.
The alleged incident occurred Thursday at Denver International Airport. The woman, a frequent flyer, did not want to be identified for news reports for fear of retaliation but recounted her experience to TheDenverChannel.com.
"He's like, 'Well, you're a risk.' I'm like, 'Excuse me?' And he's like, 'This is a risk ... I can't tell you why again. But this is at risk for explosives,'" the woman told the channel. (She eventually managed to sneak a small amount of insulin past security, she said.)
She told the channel that when she started to ask for TSA agents' names, they "scattered" and "left me crying at the TSA checkpoint."
TSA agents have been widely criticized for what many in the public perceive as an abuse of power. And TSA appeared to have made some efforts to assuage concerned passengers.
The alleged incident occurred just days before the Denver airport introduced a new scanner that will obscure details of a passenger's body. In the old system, a TSA worker would sit alone in a room and observe the nude image with blurred face, The Denver Post reported.
The TSA apologized to the woman for the episode, but questioned the woman's memory of the events, TheDenverChannel.com reported. The spokesman said the agent's "didn't touch the insulin" and the reason that her icepack was confiscated was because it was not completely frozen.
"I talked to the supervisor, who said she was upset. She calmed down and (said) she needed ice and (the TSA agent) told her how to get ice from the concourse and went on," Pat Ahlstrom told the channel.
The woman finally boarded a flight to Arizona and managed to have additional insulin delivered to her.