Phoenix homeowner pulls plug on Christmas lights after city crackdown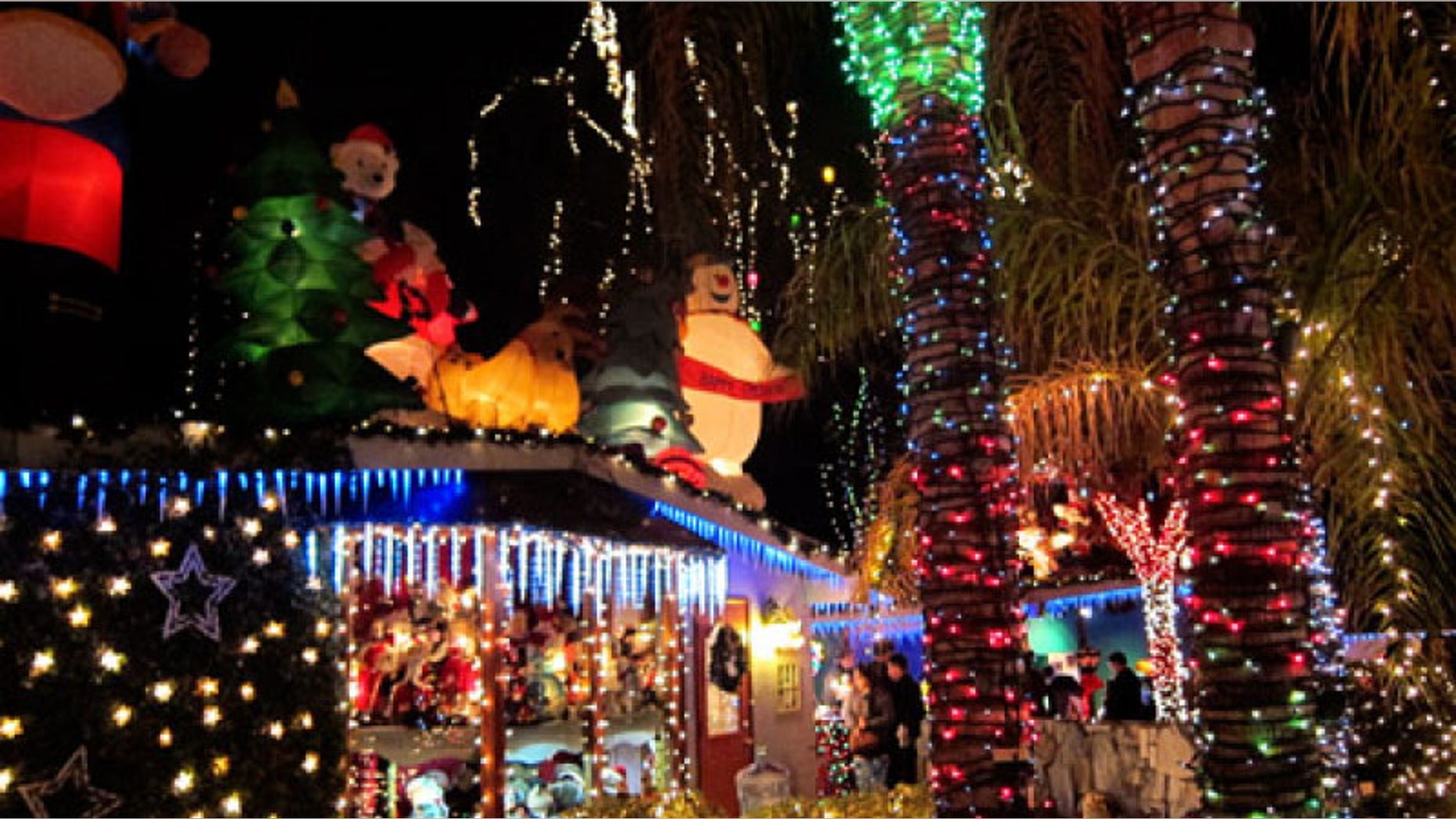 For the past 30 years, Lee Sepanek and his wife Patricia have celebrated the holidays by festooning their Phoenix home with 250,000 festive lights. The couple's annual display draws visitors from all over.
But this year, their house will be dark.
The reason: City officials have raised concerns about noise, traffic and parking issues, as well as with the Sepaneks' sales of cocoa and baked goods to offset costs, the Arizona Republic reported.
"I even bought a whole bunch of new stuff," Lee Sepanek, 66, told Phoenix's Fox 10. "I was gonna add stuff to my windows. I was going to increase my displays, my window displays. Now they're in storage."
He said he was "disheartened" by a meeting with city officials, who advised him on changes intended to address complaints and possible violations. But Sepanek decided to pull the plug instead.
"They're going to shut me down, so why would I put in the energy?," he told the Republic.
Sepanek said he never heard complaints from his neighbors about the light display.
"My whole neighborhood is supportive," he told Fox 10.
But Phoenix City Councilman Sal DiCiccio is reportedly working with the Sepaneks to resolve the issues so the lights can be back on full display next year.
Meantime, because the display costs roughly $10,000 a year, and because the couple won't be selling cocoa and baked goods this year, they've started a GoFundMe page to help meet next year's expenses -- if the light show resumes.
"This is my hobby. I have nothing else.," Sepanek told the Republic. " ...  For 30 years, I've not had nothing to do Thanksgiving to New Year's but Christmas lights and sit outside and talk to people."