Pennsylvania man steals mom's car before backing over her and fleeing scene, police say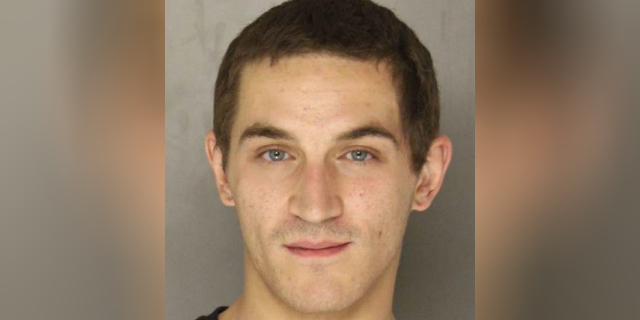 Authorities in Pennsylvania say that a man who stole his mother's car backed over her and another man before driving away, later saying, "I think I killed my mom."
John Spencer, 23, of Tarentum, allegedly took the 2008 Chevrolet Impala on Monday around 8 p.m. and hit his mother and a neighbor when they tried to stop him, the Pittsburgh Tribune-Review reported.
SUSPECTED DRUNKEN DRIVER IN WISCONSIN FIGHTS, INJURES POLICE OFFICER IN DASHCAM VIDEO
Spencer reportedly crashed the car less than 10 minutes later. Authorities allege Spencer then asked a group of passers-by — who he happened to know — if they could drive him to a bar nearby.
During the ride, the 23-year-old allegedly said aloud five times, "I think I killed my mom." He later reportedly said, "I hope my mom isn't dead, or I'll be going to jail for a long time."
Police discovered Spencer walking along a road after getting dropped off at the bar. Spencer, the Review reported, citing an affidavit, apparently asked, "Can you believe I walked away from that crash?"
CALIFORNIA MOM FOUND AFTER FLEEING HOSPITAL WITH BABY WHEN CHILD TESTED POSITIVE FOR DRUGS, POLICE SAY
Spencer reportedly faces a slew of charges, including two counts of felony aggravated assault by vehicle. He was arraigned and ordered to be held at the Allegheny County Jail in lieu of $50,000 bond.
Spencer's mother was being treated at a hospital after the incident, while the injured man was treated and released.