Pennsylvania car explosion that killed father, 2-year-old son was murder-suicide, officials say
The explosion that killed three people in Allentown, Pa. over the weekend, including a father and his toddler son, was an intentional act and is being investigated as a murder-suicide, officials disclosed Thursday.
Federal officials announced that the explosion in Pennsylvania's third-largest city was carried out by Jacob Schmoyer, 26, killing David Hallman 66, and Schmoyer's own two-year-old boy, Jonathan.
"There's no way to describe what runs through someone's mind when they do this," said Don Robinson, ATF Special Agent in Charge of the Philadelphia Field Division.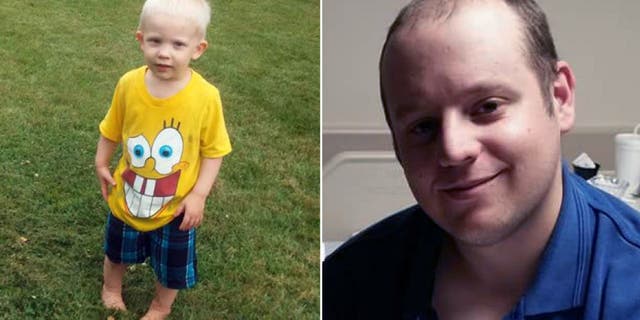 Robinson said at a press conference that investigators were able to retrieve four letters that appear to have been sent by Schmoyer to family members, and to the Allentown Police Department. Some of the letters included specific details on the components and construction of the explosive device.
"It's a sad day," he said. "A sad day for the family."
FATHER, 2-YEAR-OLD SON AMONG DEAD IN PENNSYLVANIA CAR EXPLOSION
The letters also included indications that Schmoyer intended to target Hallman, and also intended to kill his son in the explosion. The first letter was received on Tuesday, and two more were received on Wednesday. Officials are still working to confirm the authenticity of the letters, but are "very confident" they were written and sent by Schmoyer, according to FOX29.
Investigators say Schmoyer also used the letters to explain that he no longer desired to "stick around," and admit to other criminal acts including petty thefts, burglaries.
"He was very unhappy with his life," Robinson said, adding that Schmoyer described himself in "negative terms."
THREE MEN KILLED IN PENNSYLVANIA CAR EXPLOSION, OFFICIALS SAY
Besides disclosing the apparent motivation behind the explosion, officials on Thrusday said they have determined that Hallman was in the passenger seat of Schmoyer's car, and his son was in the back seat on the driver's side. Police released photos of the reconstructed vehicle all three were in at the time of the blast, which took place around 9:30 p.m. on Saturday.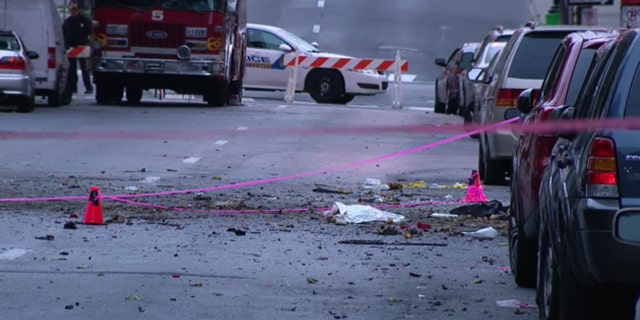 Robsinson described the aftermath as a "grisly scene," adding that there were "things that no one needed to see."
During the investigation, detectives found elements commonly used in homemade explosives and said that Schmoyer and Hallman knew each other prior to the incident.
Residents have been informed that there is no further danger to the public, since Schmoyer is believed to have acted alone.
"We are confident Schmoyer acted alone," Robinson said. "He is not involved in any groups. We are confident that this was an isolated incident, a criminal act by Jacob Schmoyer."
FBI officials have also said rumors that Schmoyer was previously on a watch list were not true, according to Robinson. An investigation into the deadly blast is still ongoing, as officials wait to receive more lab results from the vehicle.