Parents of teen who allegedly had sex romp in class with teacher, 27, say she should spend 'life in prison'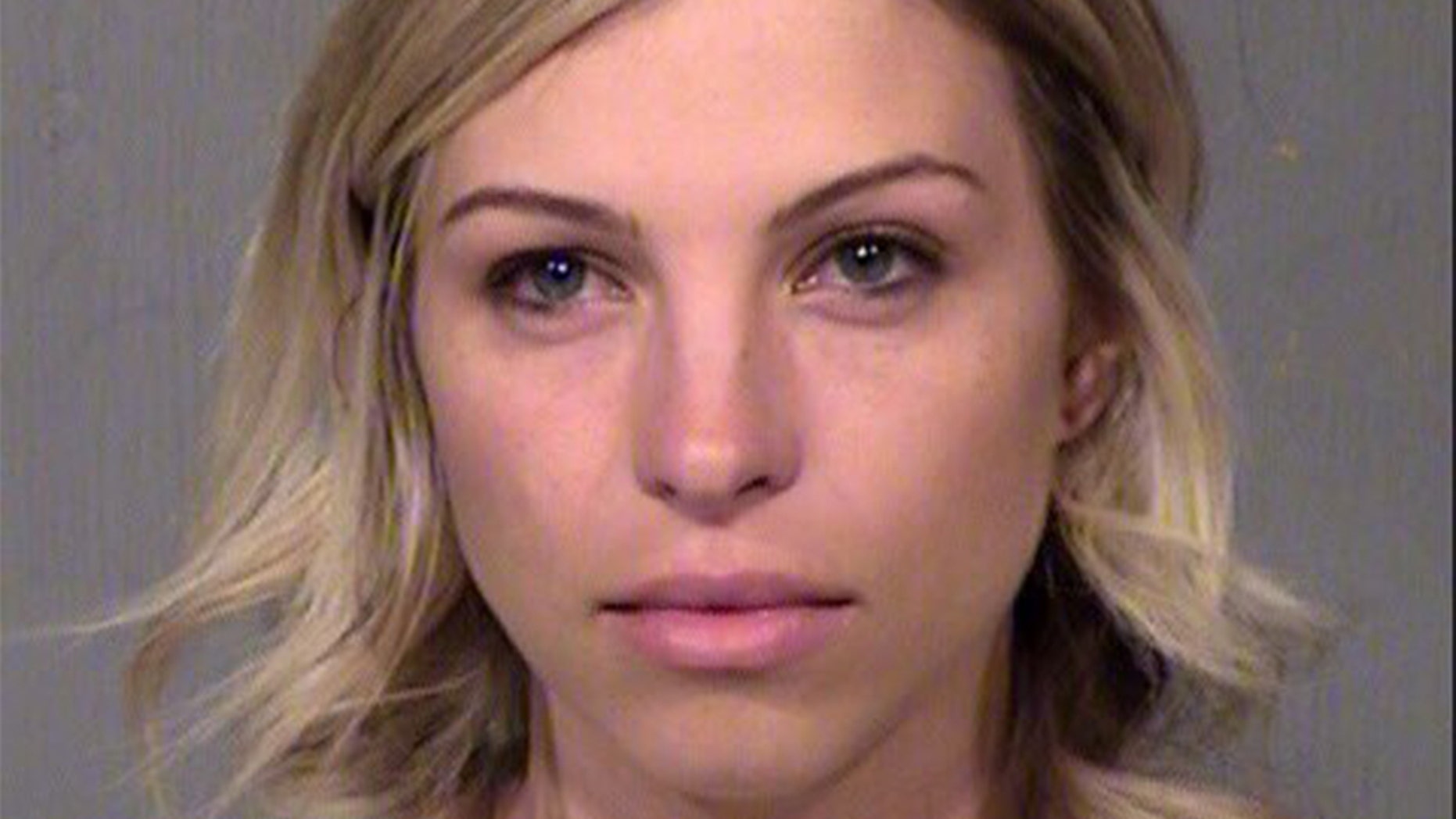 The parents of a 13-year-old Arizona boy say the married teacher accused of performing sex acts on him in her classroom and her car is a "monster" who should "spend the rest of her life in prison."
Brittany Zamora, a 27-year-old sixth-grade teacher at the Las Brisas Academy in Goodyear, remained in jail Friday on a host of charges, including multiple counts of felony sexual conduct with a minor and molesting a child, following her arrest last week.
"He was taken advantage of," the boy's stepmom told AZFamily. "She was just using him for her own grotesque benefits."
Court documents released last week say the boy's parents found Instagram messages between him and the teacher professing their love, and some were graphic, containing descriptions of specific sexual acts, FOX10Phoenix reported.
Zamora also sent the boy pictures of herself naked and in lingerie, according to court records viewed by The Arizona Republic.
In one exchange, the boy allegedly told her he wanted to have sex with her again.
"I know baby! I want you every day with no time limit," she allegedly responded.
FOX10Phoenix, citing the documents, also said the victim told his parents that Zamora performed sexual acts on him in her classroom on March 8 and in her car the month before.
Police said they were contacted by the school's principal on March 21 about the alleged misconduct and she was arrested last Thursday.
Zamora earlier had called to apologize to the parents but claimed she never had sex with their boy – and even, with her husband, pleaded to the boy's father not to take the issue up with police, the documents added.
"He said that it started in a classroom chat group where she would talk to him, and then flirted with him, and it just progressed from there," the boy's stepmother told AZFamily.
"He told us they kissed and had sex," added his father.
The boy reportedly became sad after allegedly becoming involved with the teacher and the parents accused the school of trying to sweep the case under the rug.
"You teach your kids there's no such thing as monsters at all," the father told AZFamily. "But in the real world, there are monsters. Brittany Zamora is a monster."
He added: "I want her to spend the rest of her life in prison."