Pa. woman trying to return WWII medals to rightful owner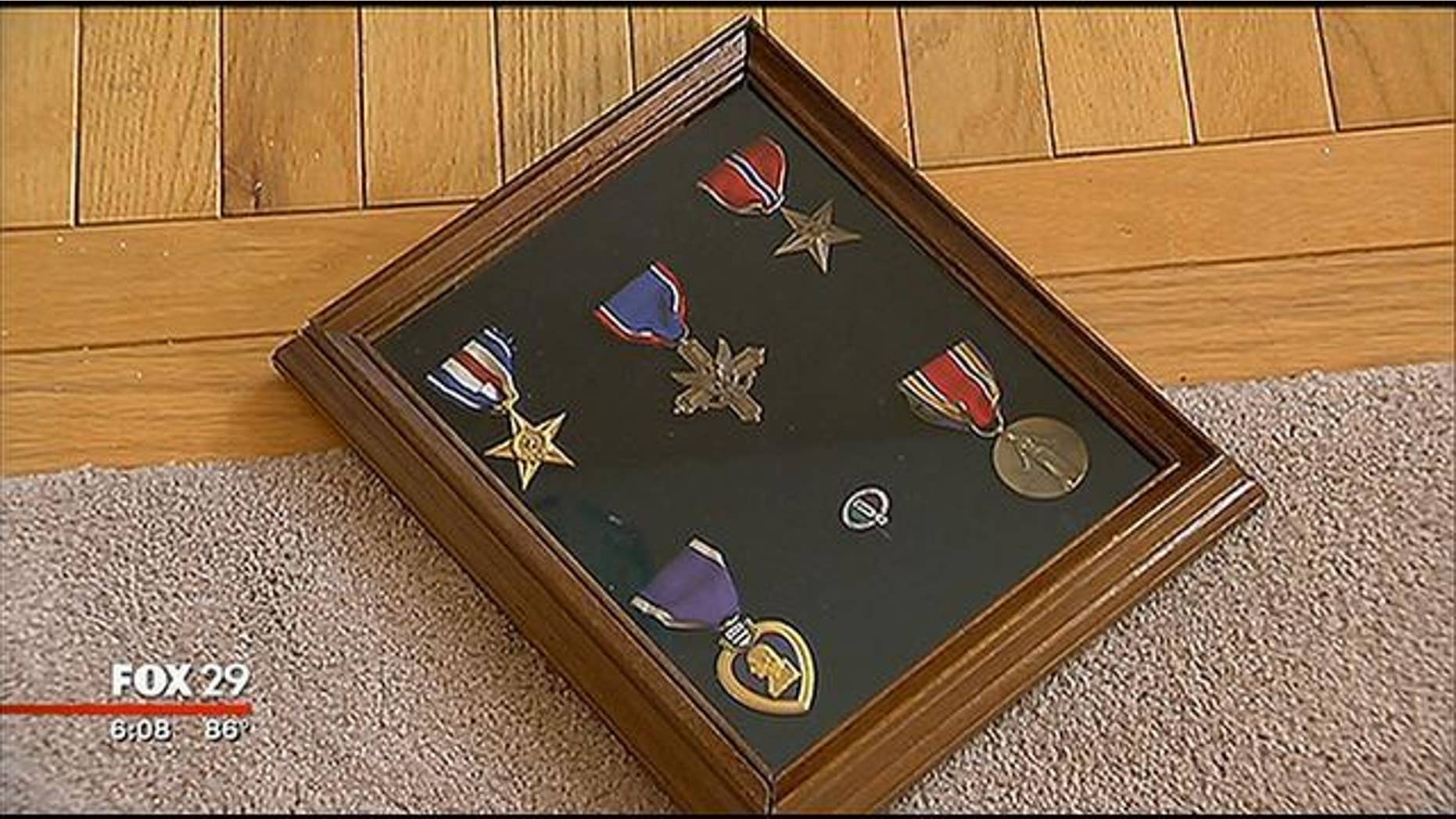 If you, a family member, or someone you know is a World War II veteran that recognizes the address 2610 South Juniper Street in Philadelphia, Joan Greco may be looking to return your medals.
Greco and her husband Michael first discovered the medals in the mid-1990s while cleaning the building's basement in preparation to sell it. They took them to their home in the suburb of Chadds Ford and forgot about them until recently, when they discovered them, again, while cleaning their basement.
The medals are a Distinguished Service Cross, a Purple Heart, a Silver Star, a Bronze Star,a World War Two service medal, and a small pin that reads in Italian: "Spiritual Assistance of Italian Soldiers."
"I know if it was myself or my family, I would want that part of our family history," Greco told MyFoxPhilly.com.
Station reporter Bruce Gordon checked with neighbors of the Juniper Street building, none of whom could recall a World War II veteran living there during the 1980s or early 1990s, when Gordon believes the medals were left. An assistant to a Philadelphia city council member provided the names of property owners at 2610 South Juniper Street, and Gordon believes the unknown veteran may have owned a business during that period.