Over a dozen deaths blamed on Superstorm Sandy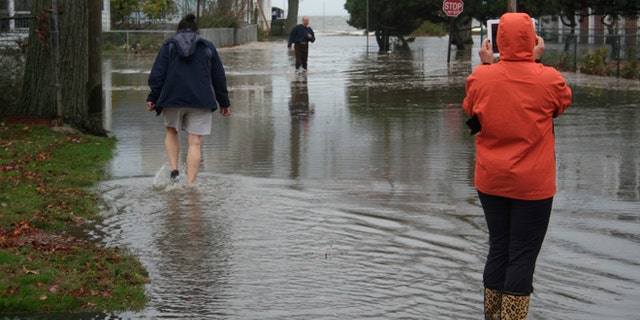 The massive storm known as Sandy proved deadly in the U.S. and Canada, as the monster storm was blamed for 16 deaths in New Jersey, New York, West Virginia, Pennsylvania and Connecticut.
Some of the victims were killed by falling trees. At least one death was blamed on the storm in Canada.
The deaths added to a toll of 73 killed by the massive storm system in the Caribbean last week and over the weekend. The storm has also caused massive flooding and power outages.
"[It's a] very intense, very dangerous storm. People will die in this storm," Maryland Gov. Martin O'Malley said Monday. "So folks will need to mind their families, stay home and hunker down."
Cuba and Haiti took a vicious pounding from Sandy. On Thursday, the storm hit Cuba, killing 11 people in Santiago and Guantanamo provinces. Authorities called it the island's deadliest storm since Hurricane Dennis in 2005, which killed 16 and caused $2.4 billion in damage, The Associated Press reported.