Oklahoma police hunt suspect who punched retired cop trying to break up fight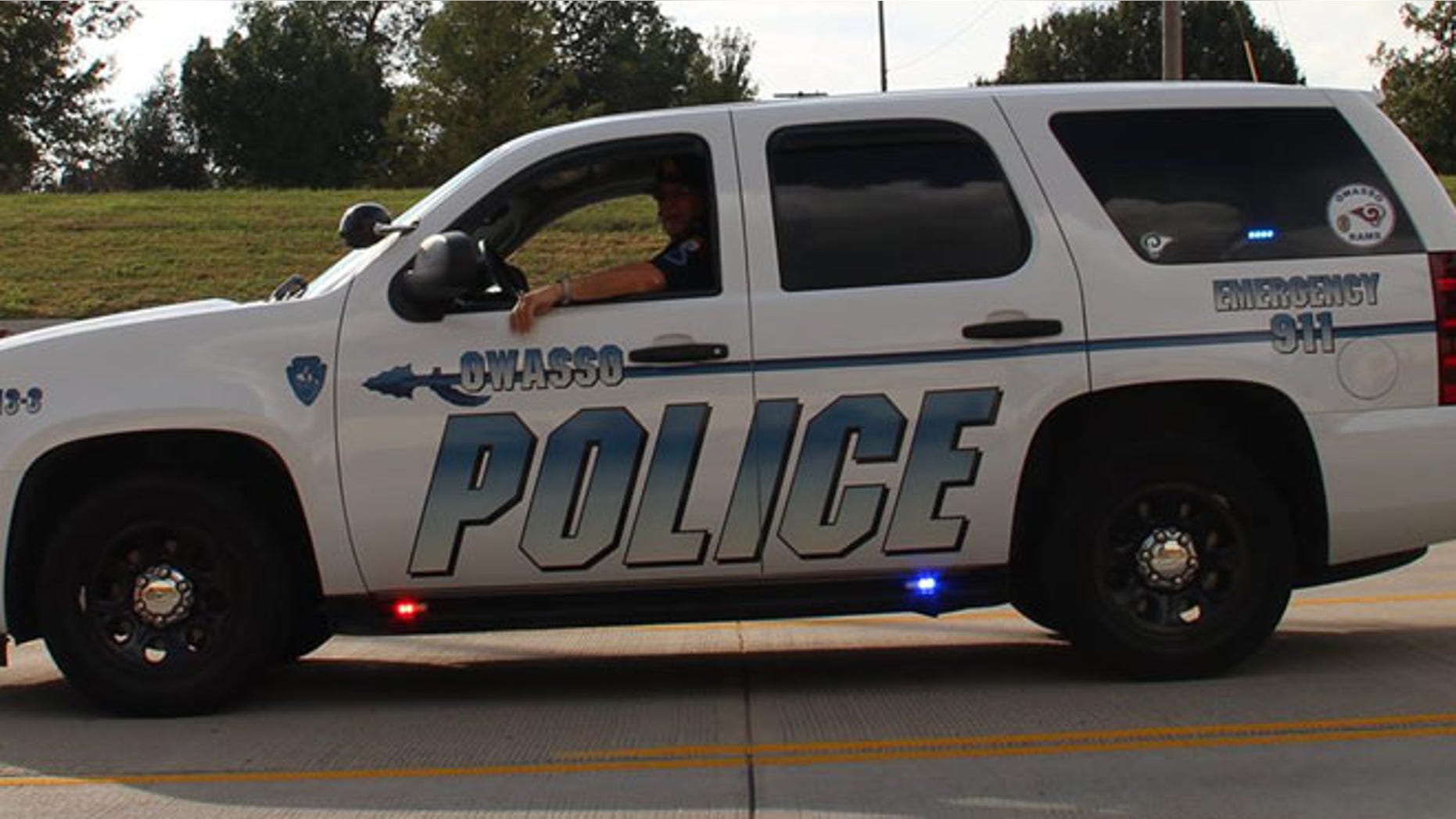 Oklahoma police are investigating after a fight outside a local convenience store showing a retired police officer being sucker-punched was caught on video.

The Owasso Police Department said Saturday it is investigating the alleged assault. It took place Friday afternoon in front of a QuikStop -- across the street from Owasso High School.
The video seems to depict two students fighting each other, the Tulsa World reported Sunday.  Moments later the retired officer steps into the frame and attempts to break up the fight.
The video then shows the peacemaker shoving one of the combatants and then being surrounded. The video then shows the retired cop being shoved and punched in the side of the head while he is not looking, the paper reported.
There have been no arrests.
Owasso Police said on its Facebook page that officers have seen several videos of the incident and they are working to identify "these suspects from said videos."
They said the suspects could be students.
When officers arrived at the scene they encountered a crowd of 50 teens and young adults, Fox 23 News reported.

KOTV in Tulsa identified the retired officer as Gary Stephenson of the Tulsa Police Department.
The station reported that Stephenson went to the QuikTrip with his grandson and tried to break up the fight because he didn't want to see anyone get hurt.
A video of a fight at an Owasso QuikTrip is causing controversy across the web.Why police say no one has been arrested on FOX23 News at 5. http://www.fox23.com/news/retired-officer-assaulted-at-owasso-quiktrip/204583150

Posted by FOX23 News on Saturday, April 9, 2016
"It's upsetting when you see your father trying to do something good and you see somebody hit him," said Stephenson's son, Robert Stephenson. "Yeah I got upset."