Ohio teen, 16, crushed to death by minivan seat, is remembered for his 'great courage'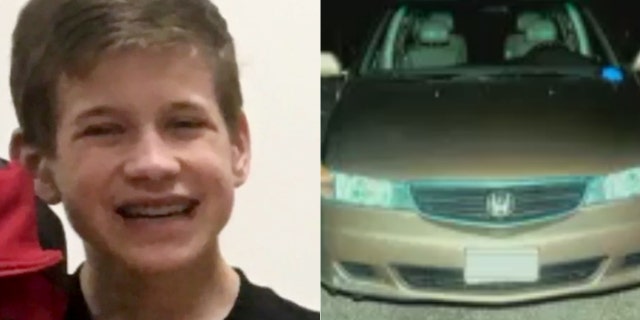 Kyle Plush, who was crushed to death by a minivan's rear bench Tuesday, is being remembered by his school community as a 16-year-old of "keen intelligence, good humor, great courage."
The Seven Hills School community in Ohio, according to Fox 19, said in a statement that: "We are all grieving the loss of this beloved member of our school family … and we feel this loss profoundly."
He also was eulogized as "a truly remarkable child" at the school's prayer service, according to WCPO.
"Kyle's gentle spirit made it a joy for others to be around him," Principal Patty Normille said in a statement last week. "We lovingly remember Kyle as creative, vibrant, and kind."
A visitation was scheduled for Sunday. His funeral is Monday.
The Cincinnati teen called 911 at least twice Tuesday afternoon while he was strapped in the 2004 Honda Odyssey minivan outside Seven Hills School in the neighborhood of Madisonville. A family member found the teenager unresponsive in the minivan hours later.
During Plush's first phone call to 911, he told the dispatcher to tell his mother that he loved her if he died.
"I'm going to die here," the teenager told the dispatcher. "I probably don't have much time left. Tell my mom I love her if I die."
Plush suffocated after he became trapped under the third-row seat that flipped and pinned him while he was trying to reach his tennis equipment. The teenager told 911 operators where he was located but authorities were not able to find him. Police said Amber Smith, the 911 operator who answered Plush's second call, failed to relay information to the additional officers who were at the scene.
During the call, Plush explained to Smith the call was not a joke.
BOY, 16, DIES AFTER BEING CRUSHED BY MINIVAN SEAT IN SCHOOL PARKING LOT DESPITE 2 CALLS TO 911
"I am trapped inside my gold Honda Odyssey van in the parking lot of the Seven Hills. ... Send officers immediately," Plush pleaded. "I'm almost dead."
Smith has been placed on administrative leave pending an investigation. She has been a 911 operator for four years. Fox 19 reported Smith was set to return from administrative leave Wednesday. She told supervisors her computer froze, and she was unable to put information into the system.
Police are investigating why it took so long for somebody to find the teen despite Plush giving officials a detailed location of the minivan.
The Associated Press contributed to this report.