Ohio police warn meth users drug 'may be contaminated with the Zika Virus,' offer free testing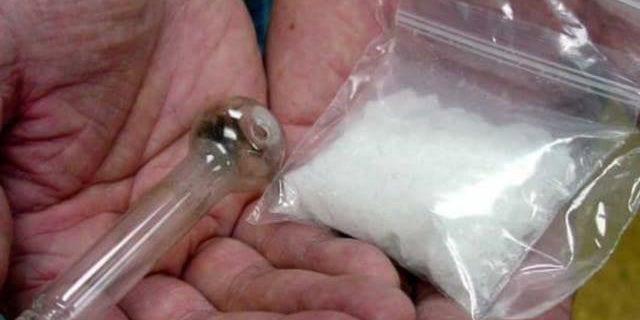 NEWYou can now listen to Fox News articles!
An Ohio police department took to Facebook this week with a faux advisory for meth users about the Zika virus.
"WARNING: If you have recently purchased Meth in Preble, Montgomery, Darke or Butler Counties it may be contaminated with the Zika Virus," the Gratis Police Department wrote.
They added, "Please bring it to the Gratis Police Department and we will test it for free. If you're not comfortable coming into our office, please contact us and we'll test your Meth in the privacy of your home."
Gratis police later acknowledged that the drug is unable to host the virus.
"We're just trying to keep things lighthearted and humanize the police department with some jokes," Assistant Chief Dennis Blankenship told Fox 45. "We're not doing it to arrest 100 people that are going to bring in meth. Drug addiction is a serious issue and I pride myself in helping people when it comes to that."
Blankenship said the Facebook post, which has racked up more than 3,100 reactions and 800 comments as of Wednesday afternoon, wasn't intended to lead to arrests.
But that didn't stop people from questioning the department's motive.
MAN CAUGHT MASTURBATING TELLS COPS HE'S CAPTAIN KIRK FROM 'STAR TREK'
"Isnt this entrapment?" a commenter asked.
"Do you really think we're being serious and expect people to show up? Come on now. And if they do why do you care? It's more drugs off the street right," police replied.
"I do not support or condone the use of this drug, and get that it's a funny post. But wouldn't this be considered entrapment. The police persuading you to do something you wouldn't normally do in order to bust you?" another commenter said.
"No," police said. "You have to be persistent in attempting to persuade the person to commit the crime they otherwise wouldn't be committing. But if they are already in possession of Meth then they are not committing any crime that they wouldn't already be committing."
Others had different takes on the situation.
"Should be going after the dealers that's distributing it and furthering addiction. Or how about the ones bringing it in to the dealers ?"
"We are," police replied. "Every single day."
But at least one Facebook user suggested police in the area have a bigger problem that needs to be addressed.
"I don't live there, so I'm unaware of the meth problem. But after reading the posts, you've got a bigger problem on your hands. Seems those in your area suffer from a serious lack of humor," the user wrote.