Ohio high school shooting case may go to adult court, judge says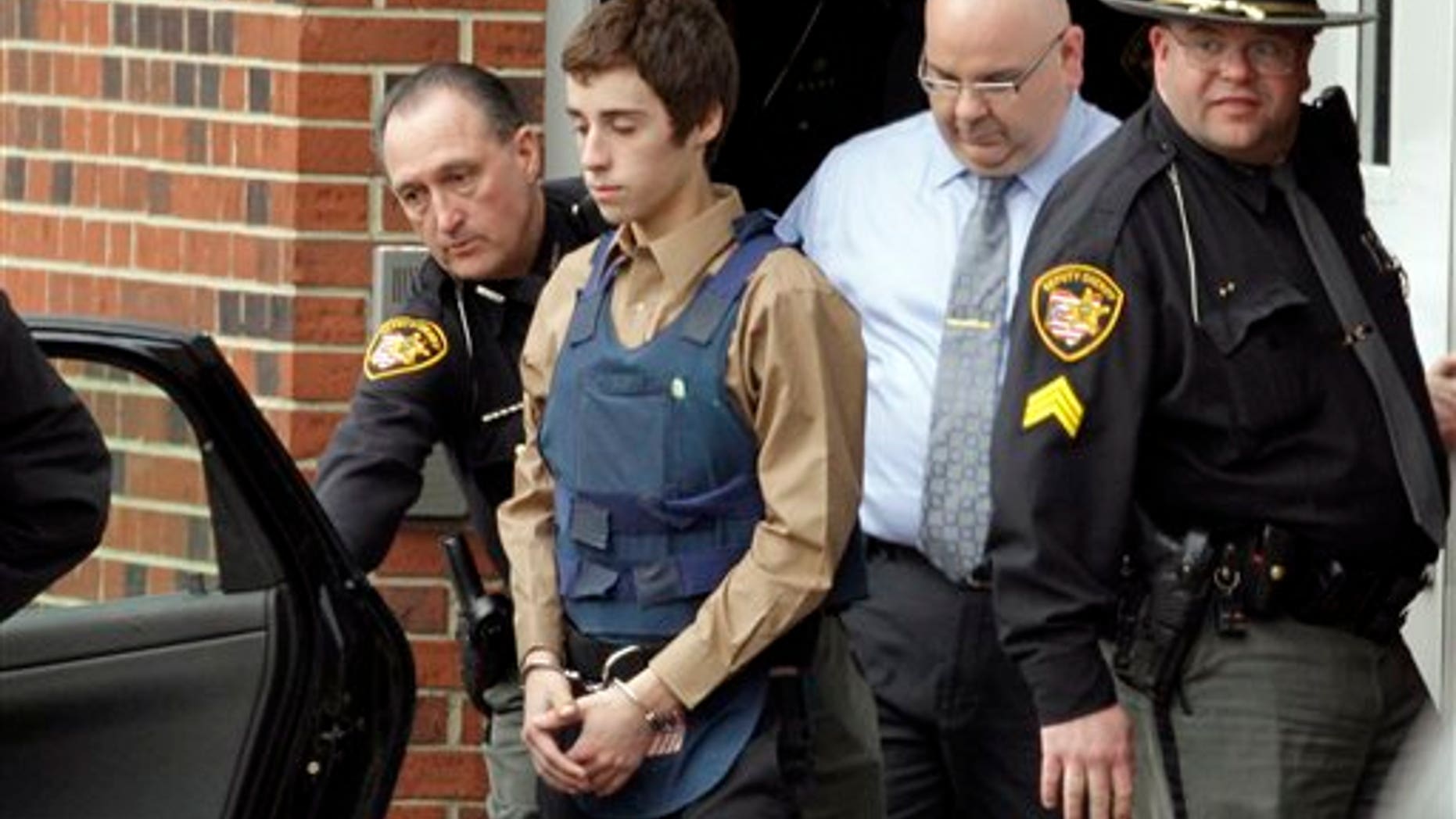 CHARDON, Ohio – A 17-year-old charged in an Ohio school shooting rampage that left three students dead made a court appearance Tuesday, where a judge explained to him that the case could be sent to adult court for trial.
Authorities will decide later whether T.J. Lane will be tried as an adult and face a possible life sentence.
Lane is charged with three counts of aggravated murder, two counts of attempted aggravated murder and one count of felonious assault. He did not enter a plea Tuesday. He appeared before Juvenile Judge Tim Grendell, who told him his case could be moved to adult court for trial.
Grendell postponed a hearing on that matter from March 19 until April 3 because two new attorneys have joined the defense team.
Lane was dressed in an outfit similar to what he wore last week in court -- an open-collared dress shirt and dark slacks.
Prosecutor David Joyce says Lane has admitted taking a .22-caliber pistol and a knife to Chardon High School near Cleveland on Feb. 27 and firing 10 shots at a group of students sitting at a cafeteria table. In addition to the three students killed, three students were wounded, two seriously.
The motive for the shooting remains unclear, though Joyce has appeared to rule out theories involving bullying or drug-dealing. He has said victims were selected at random and that Lane is someone "who's not well."
Joyce expects the case to be moved to adult court, where Lane could face life in prison. Minors are not eligible for the death penalty in Ohio, whether they are convicted as juveniles or adults.
Lane attends an alternative school for students who haven't done well in traditional schools.
The funerals for the three students began Saturday and continued Tuesday, with the final one scheduled for Thursday.