NY city councilwoman under fire for refusing to say Pledge of Allegiance
A city council member in Peekskill, N.Y. sparked controversy for refusing to say the Pledge of Allegiance at the beginning of a recent public meeting.
When Councilwoman Vanessa Agudelo refused to recite the pledge at an April 23 public meeting, one resident said "she needs to step down" and should be investigated by the city's Ethics Board for her actions, The Examiner News reported.
The proud Democratic socialist and environmentalist told Fox News she refrained from saying the pledge "not because I don't respect the values this country stands for, it is because of our country's failure to truly uphold them."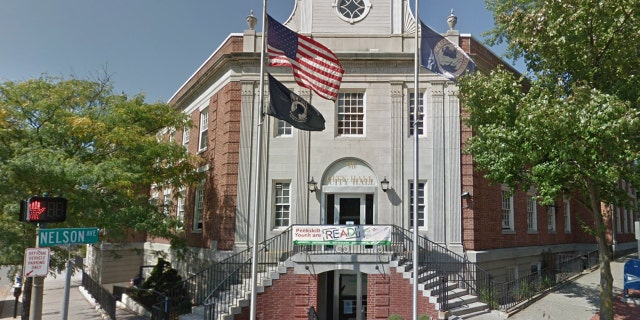 Agudelo said the "level of unquestionable loyalty and mindless conformity in reciting the pledge on such a consistent basis" makes her "personally feel uncomfortable."
She points to the history and background of the pledge, as well as its lack of use in other countries.
"Many people do not know that our pledge was originally written by a socialist in 1892, that there have been several versions of our pledge since its creation, or that the 'under God' was not added until almost a century after, used as a political ploy during the Cold War. Most countries in Europe don't even have a pledge of allegiance or have discontinued its use," she said. "This speaks volumes."
In a Facebook post, a former mayor wrote that Agudelo is "too young and immature to realize the significance of that pledge and showing respect for the millions who fought and died for her 'right' to be a moron and a poor example of a public official," according to the Examiner News.
But Agudelo said she has the "utmost respect for our service women and men" and doesn't think the country "does enough to address the many challenges our veterans face after coming home from war nor is our country transparent enough about the hundreds, even thousands of lives lost fighting wars that most Americans do not or have not agreed with."