North Carolina teen arrested in 2015 murder of mother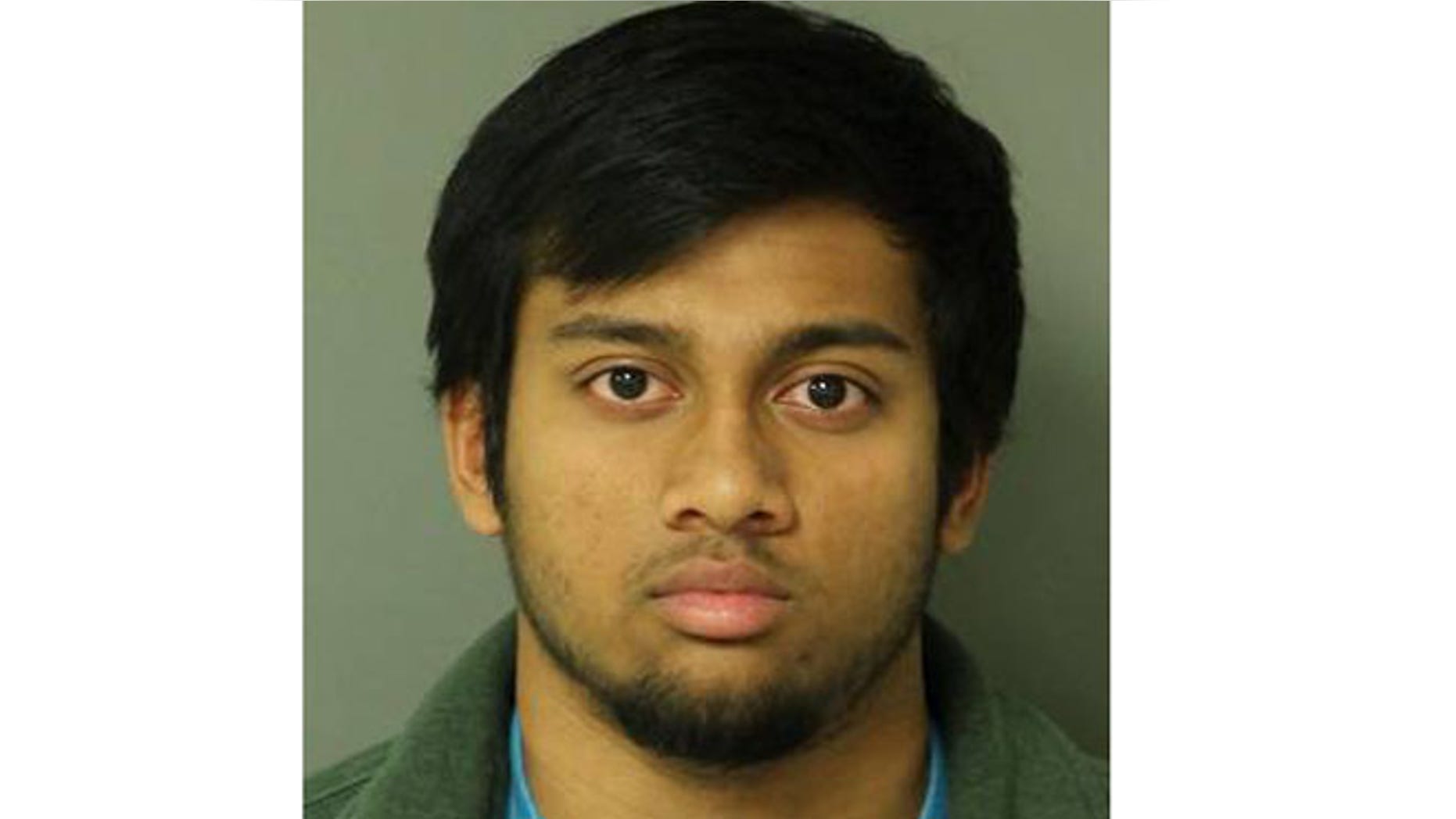 A North Carolina teenager who found his mother dead more than a year ago has been charged with killing her.
Arnav Uppalapati, 17, is a senior at Good Hope High School in Cary and earlier this month was named to the 2017 North Carolina All-State Band.
He is accused of killing his mom, 51-year-old Nalini Tellaprolu, in Cary on Dec. 17, 2015. The Associated Press reported that he was charged as an adult.
Uppalapati was 16 when he reported coming home from school and finding his mother's body in the garage with a plastic bag over her head, The Raleigh News & Observer reported Friday. She worked at Duke Medical Center as a testing coordinator.
She may have been beaten before she was strangled, the paper reported, citing the autopsy report.
Her death stunned the Wake County Indian community, according to the paper.
"It's very devastating," Morrisville Town Councilman Satish Garimella told the paper. "There's never been an incident where a son has taken the life of his own biological mother."
Uppalapati was a person of interest in the case from the outset, Wake County District Attorney Lorrin Freeman told the paper.
Investigators suspected the teen because there were no signs her $450,000 home had been broken into.
He told cops he last saw his mother at dinner the night before. He said he then did homework and went to bed and the next day went to school.
It wasn't clear how cops finally broke the case or what motive played a role.
A longtime friend told the paper Tellaprolu doted on her son. She would stay up late with him as he did homework, ensuring he had snacks, Padma Tummala said.
Tellaprolu and her husband moved to North Carolina from Detroit to be closer to their daughter, the News & Observer reported in 2016. The husband was on a business trip when she was killed.
"We're shocked as a community," Tummala told the paper in an interview Friday. "This was not something we expected to hear. She focused all of her energy on her kids."
The Associated Press contributed to this report.