New York firefighters arrested following massive wedding brawl that left groom, 2 cops injured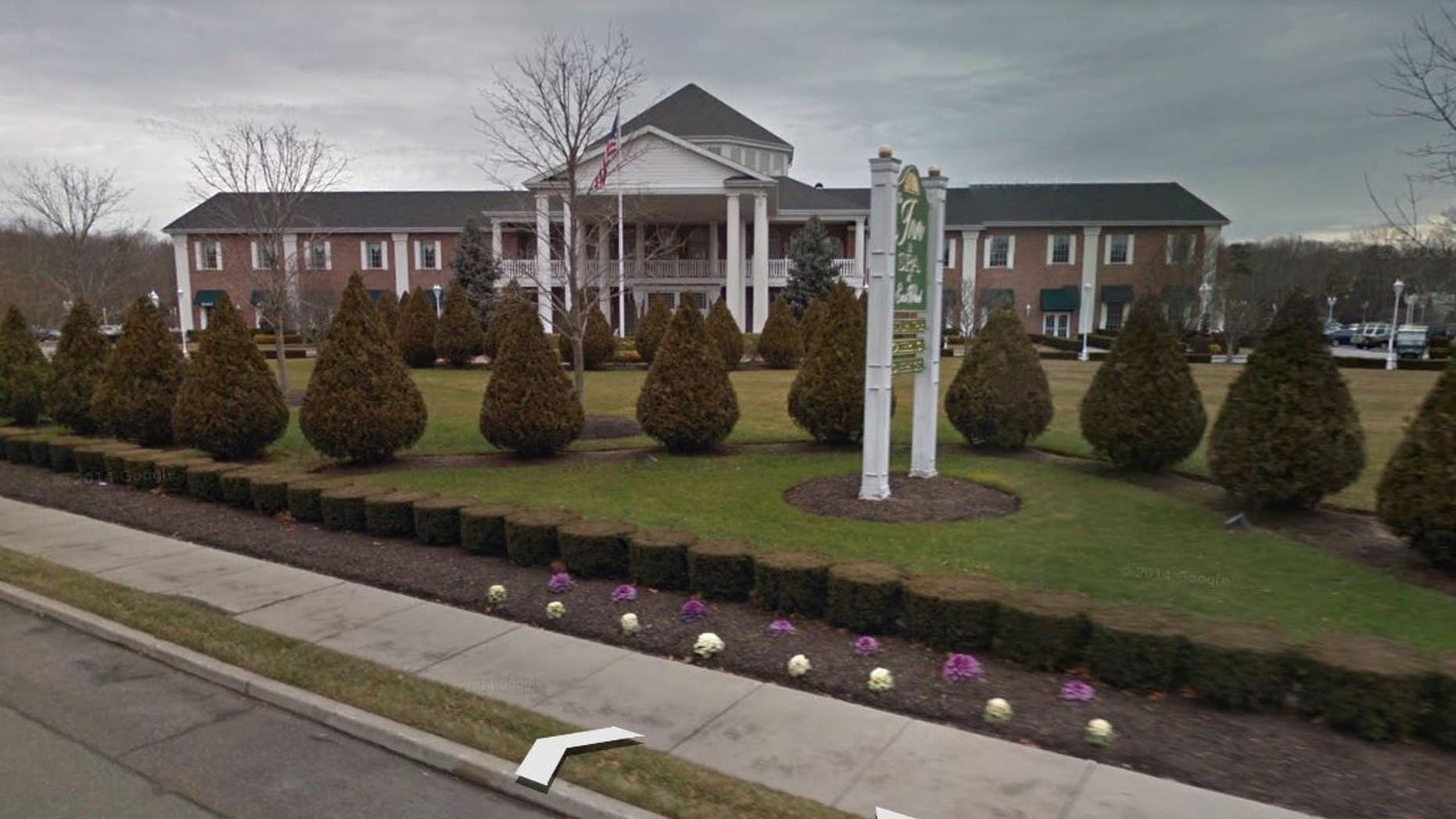 Four men, including firefighters, were arrested Saturday following a huge brawl at a Long Island wedding hall that injured a groom and two police officers.
Thomas Dunham, 55, the first assistant chief of Hagerman Fire Department and his two sons, Andrew, 29, and Brendan, 21, were arrested and charged. Corey Citarella, 29, the first lieutenant of the Hagerman Fire Department of East Patchogue, was also arrested, Newsday reported.
Thomas Dunham was charged with "second-degree obstructing governmental administration and resisting arrest after he 'went after a [Riverhead police] sergeant,'" officials told Newsday.
UTICA COLLEGE ON LOCKDOWN DUE TO 'CREDIBLE THREAT,' OFFICIALS SAY
Andrew Dunham was charged with "third-degree assault, second-degree harassment, and resisting arrest in connection with "harassing" a police officer, authorities said.
Brendan Dunham was hit with a third-degree assault charge. Citarella was also charged with third-degree assault.
Officials said the brawl involved about 40 to 50 mostly intoxicated people at the East Wind Caterers in Wading River, N.Y. The fight allegedly broke out between members of the Hagerman Fire Department and wedding guests.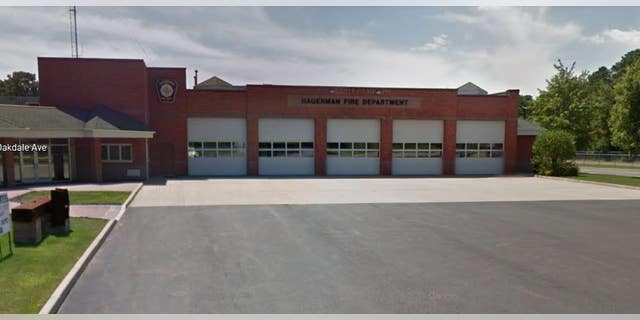 WOMAN DUMPED POPCORN ON 2-YEAR-OLD GIRL DURING MOVIE, POLICE SAY 
"Numerous subjects, mainly intoxicated, started pushing, cursing and hitting one another," Riverhead Police Department said in a statement.
Police said "numerous agencies" responded to the quarrel.
The groom suffered injuries to his face and upper body. Police said the man, who was not identified, was punched by three people. Two police officers sustained injuries to their hands.
The four men pleaded not guilty Sunday during their arraignments. Andrew Dunham posted bail while Citarella, Brendan and Thomas Dunham were "released on their own recognizance."
It was not immediately clear why the fight broke out.