New stun gun law in Georgia electrifies concealed-carry debate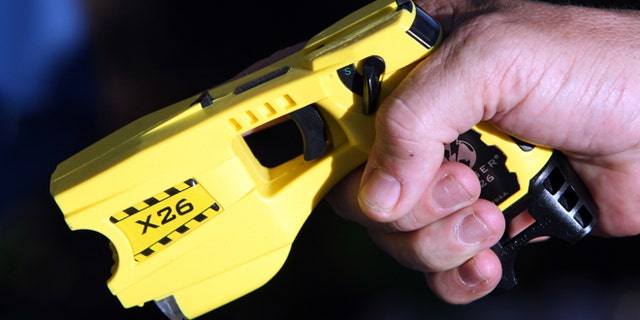 When Georgia college students go back to school this fall, they will be allowed to carry guns on campus - stun guns, that is.
Gov. Nathan Deal recently signed a bill that will allow anyone over 18 to carry stun guns on campus for self-defense. The law was seen as a compromise between Second Amendment advocates who sought the right to carry guns on campus and those opposed, including Deal.
Students and employees at all of Georgia's public colleges and universities will be allowed to carry the weapons at the 29 institutions associated with the University System of Georgia and another 22 associated with the Technical College System of Georgia.
"From the early days of our nation and state, colleges have been treated as sanctuaries of learning where firearms have not been allowed," Deal said in a statement when he struck down the campus carry bill and approved the stun gun bill. "To depart from such time-honored protections should require overwhelming justification. I do not find that such justification exists."
The veto of a bill allowing firearms on campus ignited a contentious debate in the statehouse with opposition from both Republicans and Democrats. Many critics of the bill argued that no training is required to receive a license.
The Campus Carry Bill's sponsor, Rep. Rick Jasperse, said the bill would make great strides in promoting safety on Georgia's college and university campuses. Other states, such as Texas and Utah, have enacted similar legislation.
The stun gun law, referred to by some local pols as "campus carry lite" seems to be a compromise—and one that students can live with. The weapons, some of which can be used to prod a target at close range and others which fire an electrically-charged projectile to momentarily disable, are much more accessible and can be effective for self-defense.
According to local reports, sales of stun guns and electroshock weaponry has surged since the bill was passed in the Peach State.
"We had to place a large order, because they were selling out," Eric Wallace manager of Adventure Outdoors, a hunting and camping supply store in Smyrna, told WSB-TV. "More people are coming in and buying these. A lot of fathers are buying them for their daughters and ladies who go to Georgia State, Kennesaw State, UGA and Georgia Tech."
Students appear to support the law.
"I think it's an excellent idea. It's a non-lethal solution," Kennesaw State University student Aaron Leix told the news station. "Kind of a compromise for campus carry and I think it's going to make our campus a lot safer."
The Associated Press contributed to this story.