New plea deal for gay Fla. teen accused of sex with underage girl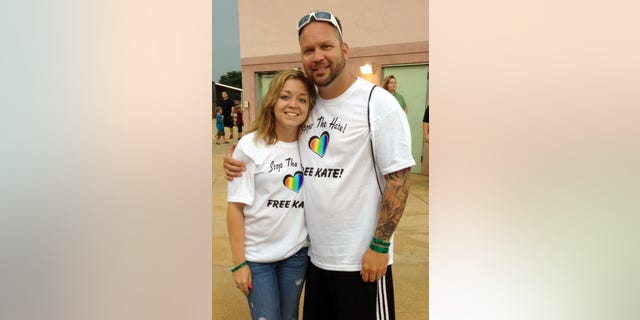 A 19-year-old Florida woman jailed for allegedly having a sexual relationship with a 14-year-old girl has been offered -- and will accept -- a new plea deal weeks after a previous plea deal was withdrawn after prosecutors alleged that the older woman had sent thousands of messages, including naked pictures, to the 14-year-old.
Under the terms of the new plea deal, Kaitlyn Hunt will plead either no contest or guilty to two counts of lewd and lascivious battery and one count of transmission of material harmful to a minor. Her acceptance of the plea deal is expected to be made official Thursday morning in court, where a judge will then sentence her based on the recommendations outlined in the deal.
"Kaitlyn Hunt is accepting the plea deal in her best interest as well as that of her family, the 'victim' and the 'victim's' family," Hunt's attorney, Julia Graves, said in a statement Wednesday night. " It is time to enter a plea given the current state of the law and get back to living a somewhat normal life without fear of the unknown for everyone involved."
Hunt was charged in February with the two counts of lewd and lascivious battery, and jailed. She posted $5,000 bail then and was released, with the pretrial court order prohibiting her from contact with the victim.
Sheriff's investigators have alleged that after Hunt's arrest on Feb. 16, she violated a court no-contact order by having repeated contact with the victim. In some instances that included their secretly meeting and having physical contact.
In August, a plea deal that had been in place was withdrawn after prosecutors alleged that Hunt had sent thousands of texts and pictures from her home to the victim. Hunt was jailed as a result of violating a no-contact order.
By Florida law, 16 is the age of consent for sexual activity. The case has drawn protests from some who believe that Hunt has been prosecuted overzealously due to her sexual orientation, a claim that prosecutors have denied.