New Mexico high school teacher charged for allegedly having sex with student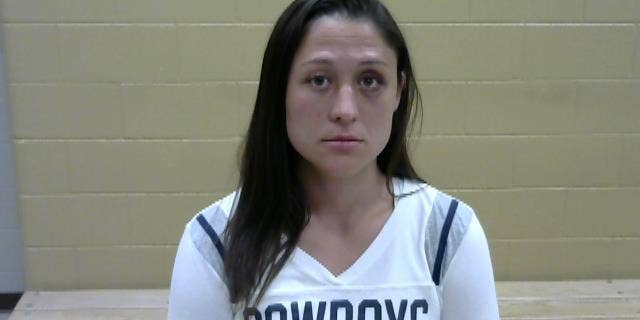 New Mexico State Police arrested a high school teacher Thursday for allegedly having sex with a student four times.
Tiana Sanchez is charged with four counts of criminal sexual penetration of a child.
New Mexico State Police officers were contacted by the mother of the student, who was concerned her son may be having a sexual relationship with the teacher. She gave police her son's cellphone.
During the investigation, police found sexual text messages and photographs that were sent between him and Sanchez. The boy also admitted to having sex with Sanchez four times within the last month.
BOY CALLED POLICE TO SAY DAD HAD DRUGS IN LUGGAGE
Sanchez was arrested and booked into the Grant County Detention Center. She was a teacher at Silver City High School in southwest New Mexico.
The investigation is ongoing.