New Jersey Amusement Park Reopens After Girl's Fatal Plunge From Ferris Wheel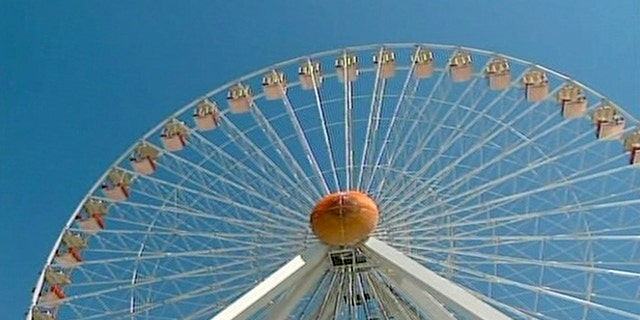 WILDWOOD, N.J. -- A New Jersey amusement park reopened on Saturday, one day after an 11-year-old girl fell to her death.
A spokeswoman for Morey's Mariner's Landing Pier in Wildwood says the park reopened at noon Saturday. It was closed Friday night, hours after 11-year-old Abiah Jones fell about 100 feet from a Ferris wheel.
The incident happened at about 12:30 p.m. Friday as Jones dropped from the amusement park ride as it was in motion. She was taken by helicopter to a nearby hospital, where she died, Capt. Lynn Frane of the Cape May County Prosecutor's Office said.
The Ferris wheel remains closed while investigators seek a cause for the accident. Police have said it didn't appear the accident was caused by a mechanical failure.
The 156-foot-tall Ferris wheel is among rides at Morey's Mariner's Landing Pier.
Morey's said in a statement the cause was being investigated. Both Morey's and police said the problem did not appear to be mechanical. Police took photographs of various passenger carts on the Ferris wheel, part of which was covered in white sheets, and were looking for witnesses to the fall.
The Ferris wheel, which was built in 1985, most recently passed an inspection on March 17, according to the New Jersey Department of Community Affairs.
Morey said in the statement, "The Morey staff and family offer our thoughts and prayers to the family."
Click here for more on this story from MyFoxPhilly.com