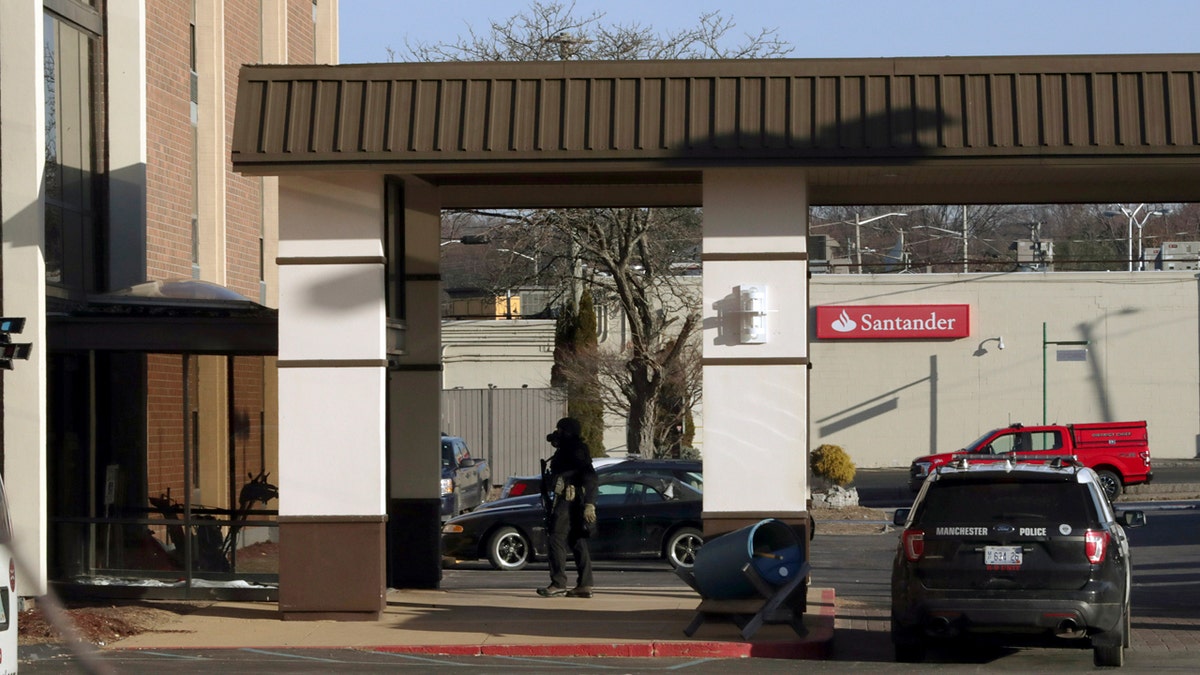 Two people were found dead in a hotel room and one man was shot and killed by police in a 15-hour standoff at a New Hampshire hotel that ended Thursday morning, officials said.
Manchester Police Department said on Twitter the standoff at the Quality Inn ended at 10:30 a.m. as authorities were seen bringing a person out on a stretcher at the hotel located near Interstate 293.
When authorities finally gained entry to the first-floor hotel room, they found two people dead inside, Boston 25 reported. Police told the television station the people inside had fired multiple shots out of the room throughout the night.
SHOOTOUT AT CHURCH OF SCIENTOLOGY NEAR LA LEAVES SWORD-WIELDING SUSPECT DEAD, 2 COPS WOUNDED
The incident began around 7:30 p.m. on Wednesday when a man with a gun "engaged" with police and Drug Enforcement Administration agents outside the Quality Inn, according to officials.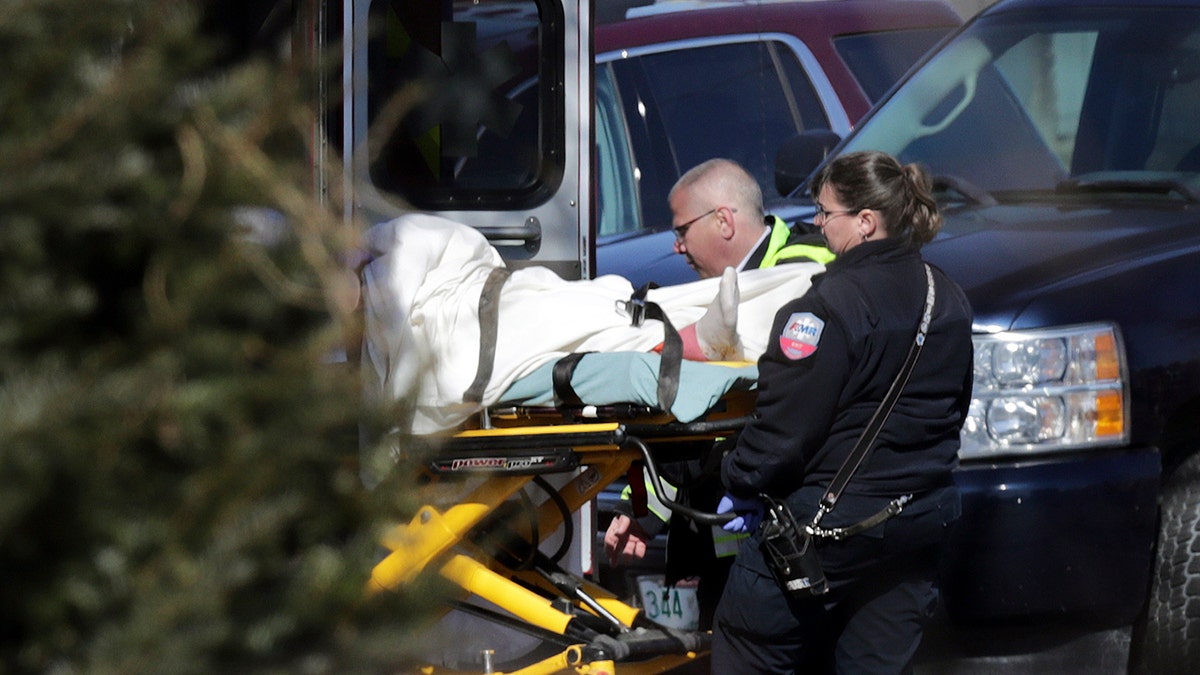 Stephen Marshall, 51, of Manchester, later died from gunshot wounds, Manchester Police Chief Carlo Capano told reporters.
Capano said Manchester police officers were "attacked" as the two barricaded in the hotel room continue to fire out of the room after making contact with officers. At one point, SWAT team members deployed chemical agents inside the room.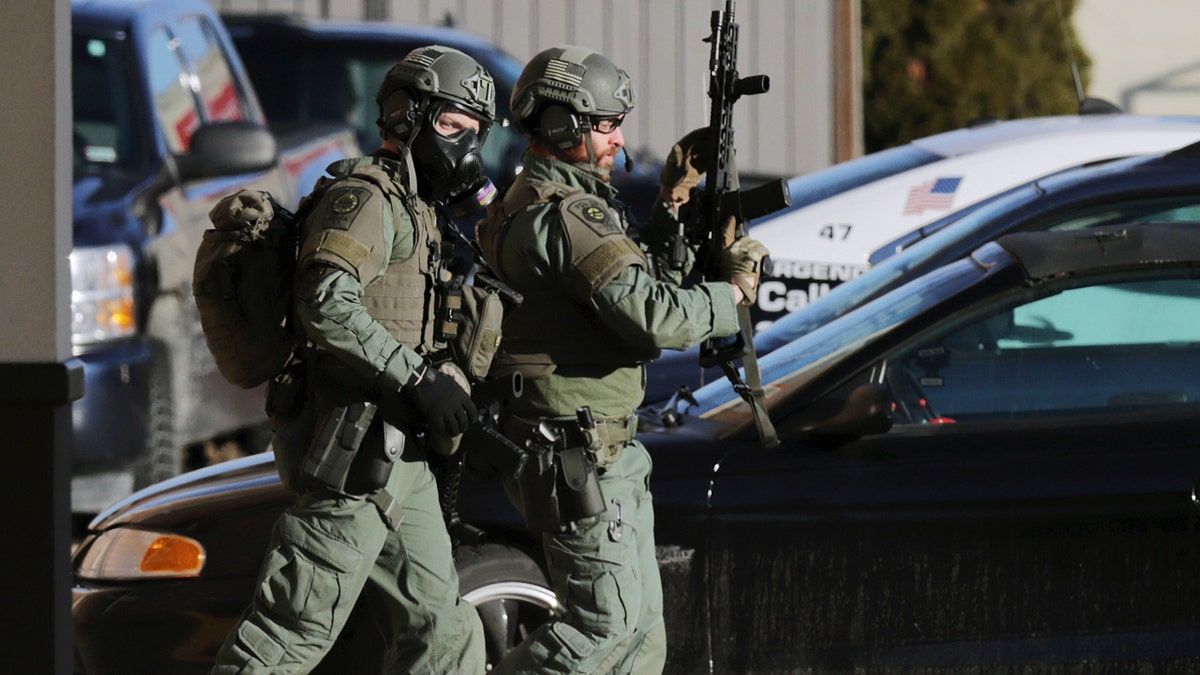 "It's something that we can't tolerate. It's something that we're not going to tolerate," he said.
CLICK HERE TO GET THE FOX NEWS APP
Assistant Attorney General Ben Agati said a Manchester police officer and a DEA agent both fired their weapons in the initial confrontation with Marshall.
Authorities have not yet identified the law enforcement officials involved in the shooting, with Capano saying during the news conference their names are "being withheld pending their interviews."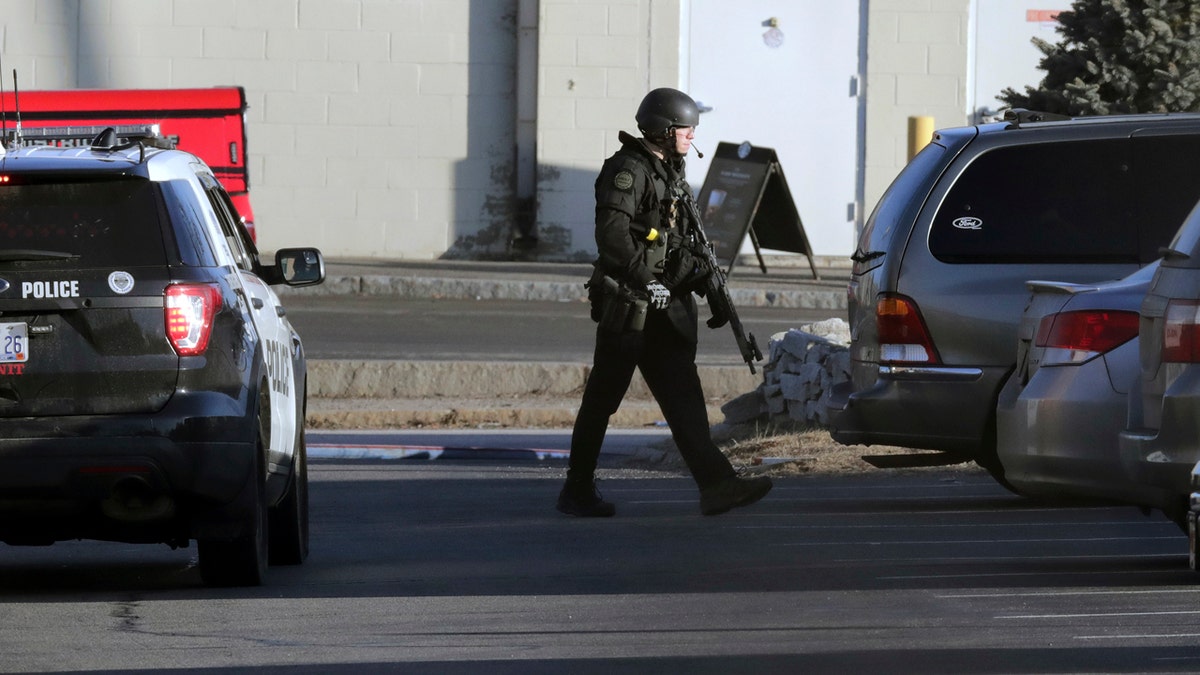 The incident took place near Interstate 293 in a busy area that includes a shopping mall. Police had evacuated the hotel and a nearby restaurant during the shooting and standoff.
Police have so far provided no further information about the shooting. A press conference is scheduled for Thursday afternoon.
The Associated Press contributed to this report.