Neighbors jump into pool to save drowning toddler in Florida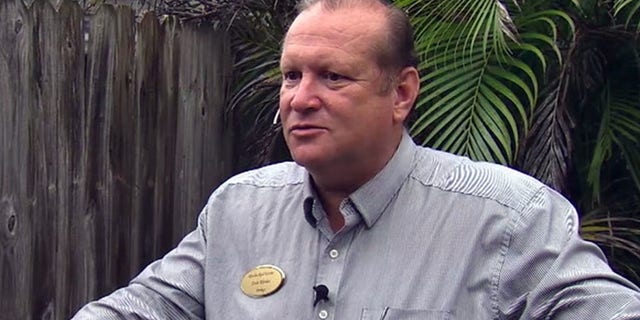 NEWYou can now listen to Fox News articles!
Quick action by neighbors may have saved a Florida toddler from drowning.
Palm Bay Police were called to the 2700 block of Elm Street Tuesday afternoon when neighbors in the area called about the near drowning.
CALIFORNIA TEEN RECREATES ADORABLE GRADUATION PHOTO 16 YEARS LATER
Officers said a two-year-old girl appears to have crawled out of a doggy door and fallen into the pool where a resident at the home found her. They say all the doors and the windows to the house were locked.
Dale Rhodes who lives behind the house said he heard a scream coming from his neighbors' back yard and hopped up on the fence to see the commotion.
"I see a guy's just pulled a baby out of the pool," said Rhodes.
Rhodes said another neighbor started calling 911 while he ran through the house and to the backyard. Police said Rhodes and one of the residents performed CPR on the girl to try to rescue her.
"The eyelids were barely open, slitted," said Rhodes.
79-YEAR-OLD GRANDMA DOES KEG STAND AT GRANDSON'S PARTY IN TEXAS
The two continued the process for moments Rhodes said were very tense until the girl showed signs of life.
"And then she grabbed a breath," he said.
Neighbors said paramedics rushed the girl to the hospital and Rhodes said when he last spoke to the family she was in intensive care. He said no one on scene was sure how long the girl had been in the water.
Palm Bay Police are investigating.