Navy Orders Virginia Ships to Move Out of Irene's Path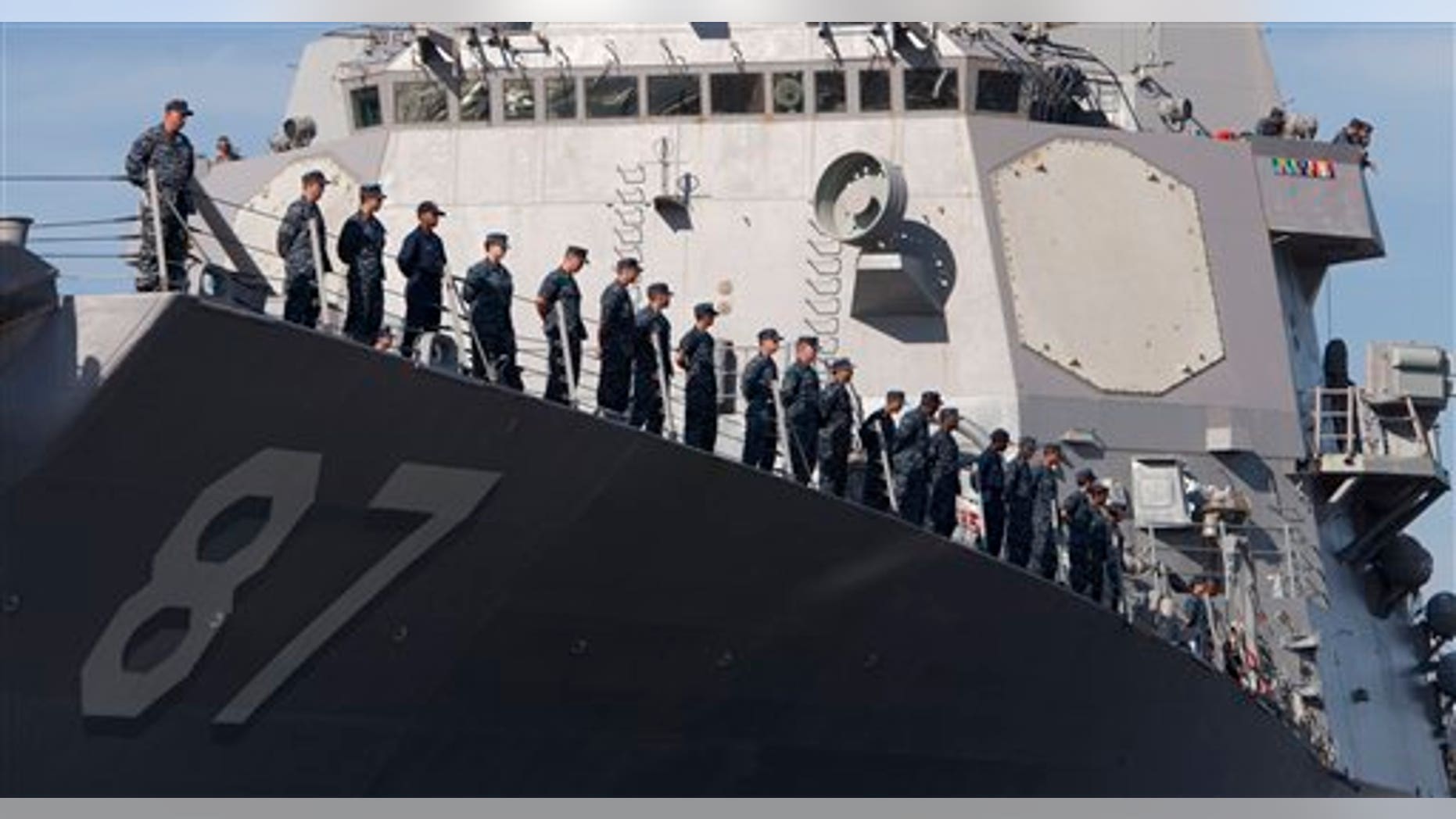 NORFOLK, Va. -- The U.S. Navy ordered ships in its biggest East Coast hub to head out to safer waters on Thursday to protect them from approaching Hurricane Irene.
The Hampton Roads region in southeastern Virginia is home to several Navy installations, including the world's largest naval base. Thursday's order sent 27 ships out to sea, including an aircraft carrier, destroyers and submarines. Another 11 ships were already away and 28 ships are remaining at secured piers considered safe havens, including some at maintenance yards. The ships heading out to sea are expected to be out of the storm's path by midday Saturday.
"Irene is a big storm so we'll have to go out probably several hundred to a thousand miles out of the way," said Cmdr. Adan Cruz, commanding officer of the Norfolk-based guided missile destroyer USS Mason.
The Navy is also preparing more than 200 aircraft stationed in Virginia Beach and Norfolk to relocate to other bases around the country, including those in New Orleans, Fallon, Nev., and Ft. Campbell, Ky. Aircraft that can't fly will be secured inside hangars.
The Navy moves it ships when storms can produce winds of 50 knots and a five to seven-foot storm surge. The last time it did so was during Hurricane Isabel in 2003. The low-lying Norfolk area where most of the ships are based is particularly vulnerable to storm surge. The city regularly floods during strong rains and state emergency management maps shows even a Category 1 Hurricane can flood areas near the base, which is just a few miles north of the downtown waterfront.
"The forecasted destructive winds and tidal surge is too great to keep the ships in port. There is a much greater potential of not only the ships being damaged, but also the pier infrastructure," Vice Adm. Daniel Holloway, commander of the Norfolk-based Second Fleet, said in a statement. "Having the ships underway also makes them ready and available to respond to any national tasking, including any needed disaster response efforts in the local area after the storm has passed."
The ships slowly began pulling out of port in the morning after making preparations over the past several days. Some sailors on leave following six-month deployments had to be called back to Virginia to help with the exodus.
"Really, the big important thing is we needed to make sure the sailors and their families were ready to get the sailors underway unexpectedly for three or four days," said Cruz said.
The flotilla of ships being led by the nuclear-powered aircraft carrier USS Dwight D. Eisenhower were visible to motorists -- many fleeing the North Carolina coast themselves -- heading northwest toward Richmond on Interstate 64 as well as those who live or vacation on the southside of the Chesapeake Bay or at the oceanfront in Virginia Beach.
While out to sea the ships are expected to conduct training operations.
Forecasters have yet to pinpoint where the hurricane will make landfall. It's currently a Category 3 storm with winds of 115 mph.