NASA's Satellite Images Show Path of Tornadoes' Destruction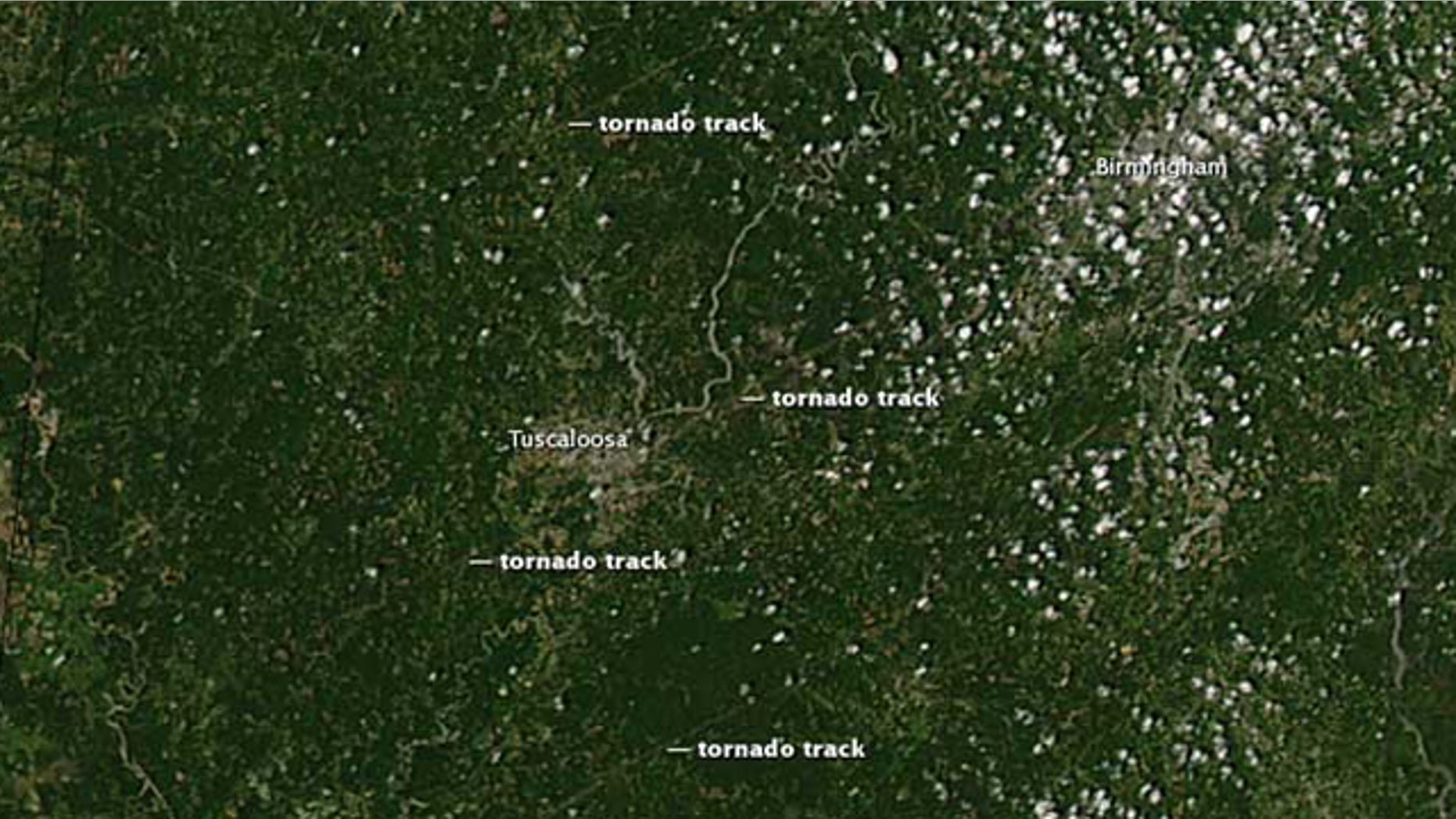 NASA has released satellite images showing the scars on the Earth left by last week's storm system that spawned 312 tornadoes in the southern U.S. in one 24-hour period.
The images show miles-long paths of crumbled buildings and snapped trees.
The Landsat satellite provided images of Griffin, Ga., that shows green swaths of land dotted with the bright colors of downed buildings. The images are from a distance, and trees appear to be small specs on the land.
Another image provided by NASA's Aqua satellite shows the destruction from an EF5 tornado that touched down in Mississippi.
The hardest-hit city was Tuscaloosa, Ala., where three separate tornado tracks were visible from the Aqua satellite on Thursday.
The streak of tornados raked across the South on Wednesday, killing more than 300 people.